"The shift from search to social isn't just in progress: it's already here," says BuzzFeed Insights' report on the rise of social over search.
At Hootsuite, we've been tracking how social is changing the local buying journey.
We've collected key data and tactics to help you learn how and why your local sales team should engage with buyers on social.
In this post, you'll discover six things we learned during our research about how social is changing the local buying journey. You'll find more insights and tactics in Engaging Customers Locally: How Social Is Changing The Local Buying Journey.
Companion Resource:
In Engaging Customers Locally: How Social Is Changing The Local Buying Journey, you'll learn the key ways to drive local engagement on social.
5 ways you can connect local activity to your global messaging
How buyers use social hyperlocally—and why search matters less
The effectiveness of social in the local buying journey
#1 – For young brands, social is the new front door
A recent Gartner study made a bold claim: 25% of the top companies today will be unseeded by companies founded after the year 2000 if they ignore the impact of digital disruption.
Why? Young companies understand that their new front door is social and have built their marketing and sales strategy on this premise.
While this may seem dramatic, you don't need to look far to see incredible growth stories from young brands. Companies such as Brandy Melville, Herschel Supply Co, Airbnb, Uber, Wealthfront, Zipcar, Car2Go, and Tesla have built global brands in very short amounts of time.
These companies were born in the digital age and so naturally moved into social as their primary awareness and acquisition channel. You probably first heard about Uber or Herschel from a friend on social media rather than stumbling into them in a Google search.
#2 – The new local buying journey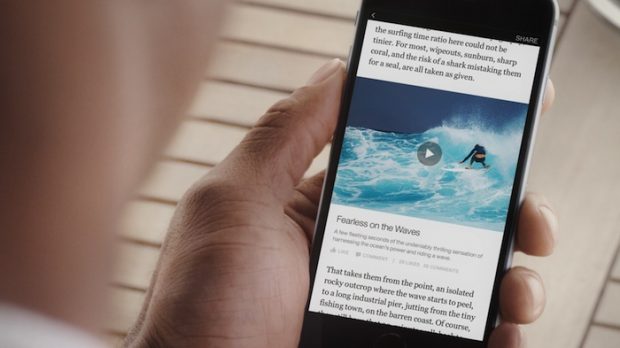 When it comes to finding local businesses, search engines are often the first place people look.
But what we are seeing is that more and more customers are turning to social to discover and evaluate brands. For example, I might ask my friend on Facebook for a mortgage broker recommendation. Or discovery might involve a bit of luck such as seeing a local mortgage broker's article in my newsfeed after my friend shared it.
When evaluating your brand, consumers will often compare your social presence to a competitor. Their trust is often influenced by the size of following or your past customer interactions.
With features such as Facebook's new Facebook's new Instant Articles, Snapchat Discovery, the fast rise of Medium, and the one million articles published directly on LinkedIn, social networks are giving consumers strong incentives to find everything they need right in their social feed.
#3 – Social is particularly important in high-value purchases
For complex purchases such as choosing a realtor or comparing investment advisors, social plays an even greater role in the research process. LinkedIn and Cogent Research conducted a study of individuals with investment assets over $100,000. They found that this group relied "heavily on social media when researching and deciding about financial products." Younger investors who were focused on accumulating wealth placed the highest value on relevant content. They expected banks to have a social presence as social media was a part of all aspects of their professional and personal lives. Even soon-to-retire investors appreciated timely updates and "expect brokerages to have a social presence."
#4 – Small businesses are betting the farm on social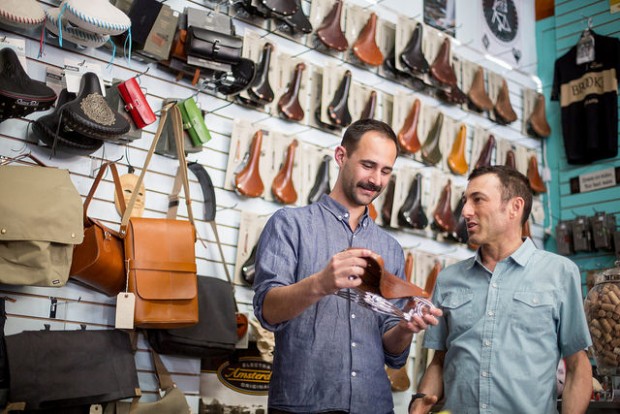 I've worked for small businesses enough to know one thing: they have very little patience for channels that don't result in customers walking through the door. It's interesting to know that many small businesses are doubling down on social.
According to BIA/Kelsey's Local Commerce Monitor study, small businesses use "social media more than any other media category." For global companies developing strategies to connect with their local customers, SMBs offer a trail of best practices that large organizations can adapt and include in their playbooks.
#5 – The decline of the local website
The traditional model of digital marketing has always been hub and spoke: your website is your most valuable asset. Everything else—social, PR, TV, radio, local landing pages, and paid search—leads customers back to this front door.
But in emerging markets like APAC (the Asia-Pacific region), consumers and brick-and-mortar businesses will often skip websites and instead communicate directly through social accounts.
"Many local businesses in Asia won't even have a website," says Yvonne Tey, Hootsuite's Marketing Director in APAC. Instead, their customers "interact directly with their Instagram account or Facebook Page for real-time updates and business information."
This trend isn't for everyone. For example, a global bank or large retailer need advanced websites. They can't just sell through their Instagram handles.
#6 – The new digital surge
BuzzFeed Insights' report on social also says "Social is on a serious growth path, and Millennials are the driving force behind it."
Millennials now surpass the Baby Boomer generation in size, representing one-third of the total U.S. population in 2013. According to a report by the White House, "three-quarters of Millennials have an account on a social networking site, compared with only half of Generation Xers and less than a third of the Baby Boomers."
But Millennials are only half of the picture. The next wave of digital transformation is much broader.
For example, seniors and Baby Boomers are now catching up to social and digital technology. The Pew Research Center found that "for the first time, more than half of all online adults 65 and older (56%) use Facebook. This represents 31% of all seniors." Baby Boomers aged 45 to 60, who are the seniors of tomorrow, are now much more comfortable with digital. They're shopping online, adapting to mobile banking apps, and reconnecting with old friends on Facebook and Twitter.
Five ways to act on these trends
You can read more about these trends in Engaging Customers Locally: How Social Is Changing The Local Buying Journey.
In the resource, you'll also learn five simple ways to better use social media to reach local customers and ensure that local interactions (by different teams and regions) reflect your global messaging.