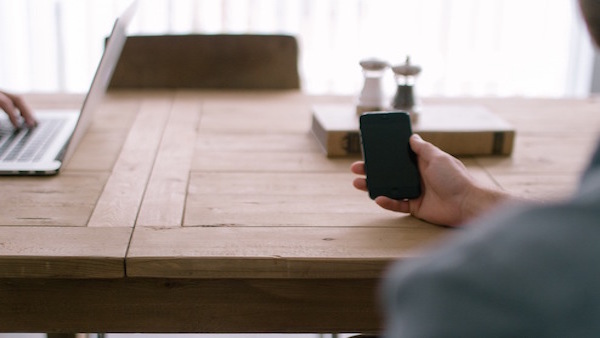 Changing in a Snap: How Snapchat's Impact is Felt in Three Different Industries
It's an undeniable fact that social media marketing has become an integral part of digital campaigns globally. As companies fight for attention in an overcrowded marketplace, it makes sense for them to seek out social platforms with proven engaged users. With over 100 million active daily users, Snapchat has achieved a rise in popularity that businesses can no longer afford to ignore.
Content marketing through video
As Gary Vaynerchuk declares, "The single most important strategy in content marketing today is video." While YouTube is an obvious choice for video, Snapchat has unique features that are proving to be invaluable in a marketing sense.
For one, Snapchat's 10-second limit per Snap appeals to those with even the shortest of attention spans. While a 30-second commercial or branded spot may be unbearable torture, we can handle 10-seconds, right?
How to spend these important 10-second fragments is up to each user. Snapchat users are themselves the conductors of the content they want to see.  Users actively choose who to follow, and have to physically tap to view that user's content. The practice of waiting for the "Skip Ad" button on YouTube has become a practice in patience and rage management, but when viewers actually choose to watch content themselves, the experience is mutually beneficial.
With 60 percent of smartphone users aged 13-34 in the U.S. active on Snapchat, and more than 2 billion video views per day, that's a lot of engaged eyes and ears (and wallets). It is especially interesting to consider what these eyes are watching.
Snapchat "Stories" and the engaged user
As a newer feature to the app, Snapchat's most popular component currently is the "Stories" page. Here, users can post "Stories" consisting of maximum 10-second clips of photos, videos, or a combination of the two, that can be strung together and remain visible for 24 hours. While the idea of a temporary message seems counterintuitive to a brand's main goal, this area of Snapchat is one that is becoming more popular with specific industries as they recognize the importance of an engaged rather than passive audience.
While previously available "Brand Stories" cannot be purchased by advertisers anymore, the Stories feature is now proving an effective and engaging way for businesses to reach a vast audience.
Snapchat's Impact Across 3 Industries
Snapchat is a valuable tool for brands and businesses who are seeking creative ways to speak directly to consumers, something that certain industries have discovered earlier than others. These early adopters offer us lessons to be learned from their experiences. In particular, these three industries have found success through their engagement with Snapchat Stories:
Measurable success through film promotion
As the first advertiser to pay for ad space within Snapchat, film industry giant Universal Studios became a prime example of measurable success with the medium. In October 2014, a 20-second ad for the horror film Ouija appeared in users' Story page. According to a Millward Brown Digital analysis, the ads appearing in the Our Stories page showed a 60 percent approval rating from users, a number three times the norm. The ads also saw a positive impact on key brand metrics, with a 13 percent turnout increase on the movie's opening weekend amongst those exposed to the ad.
As Doug Neil, EVP of Digital Marketing at NBCUniversal, explains, "Snapchat's platform was a key component of our overall marketing for these films. As a new platform, we needed to understand its power in terms of driving both awareness and action."
This success was seen again with the April 2015 release of Furious 7, the seventh installment in The Fast and the Furious film series. According to Millward Brown Digital, 93 percent of viewers of the associated Snapchat Story either liked or loved it. Most significantly, it was three times more likely that a Snapchatter who watched the ad actually saw the movie when compared with non-Snapchatters of the same demographic.
The visual aspect of a movie trailer, especially a horror or action-packed flick like the two examples above, is a key component in their success with Snapchat.
Snapchat is changing travel, too
Like the film industry, the tourism and travel industry is one with highly visual selling points. Marriott Hotels were one of the first within the sector to jump on the Snapchat phenomenon and represent a specific brand within the hospitality industry. The campaign, which began in December 2014, featured content from four popular social media influencers showcased on the Marriott Hotels official Snapchat channel. As part of the campaign, these users traveled to Marriott locations worldwide, documenting their journeys and interacting with their fans on Snapchat.
With evidence suggesting that travellers are becoming more reliant on mobile technology along their journeys, Marriott's campaign shows a recognition of what Snapchat's young demographic wants.
Aside from a hospitality brand marketing through their own specific Snapchat channel, tourism around the globe is being promoted through the "Stories" page with the "Snapchat Live" feature. A form of citizen journalism, "Snapchat Live" uses Geofilters which enable those within the confines of invisible geographic gates to post Snaps showcasing their city. Snapchat's team reviews and sorts these Snaps, and puts them together as a collection visible to users around the globe.
With Snapchat's young demographic, users are seeing images of youthful citizens around the world enjoying their cities, without the editing from an official tourism board. There are no stock images of mountains, but rather vibrant videos of actual residents and visitors taken from the mountains.
With a user-created profile, showcasing the various attractions, sights, and activities of the city being featured, viewers are also getting what feel like exclusive peeks into the lives of people around the world. This intimacy is key in welcoming tourists, while making the featured city seem like an attractive and interesting place to visit and spend hard-earned dollars (or yen).
Snapchat's influence in the fashion world
With the immediacy of a Snap and the cohesion of a Story, the fashion industry is another area seeing tremendous impact through Snapchat. Popular users such as Eva Chen (on Snapchat as theevachen212), the former editor of Lucky Magazine and current Director of Fashion at Instagram, invite their followers into their personal worlds, while offering exclusive content relevant to the world of fashion. Chen will post a Story that includes clips from the front row of live fashion shows, photos of her baby daughter Ren, the inside of the shoe closet at Lucky Magazine, and a picture of her lunch menu (with her choices always circled by her in red).
When interviewed by The Globe and Mail this past April, Nena Gandhi, Vice-President of Editorial Strategy at fashion media company Refinery29 explains:
"Snapchat allows you to experience something that feels exclusive and inaccessible in a really accessible way. We started with insider looks of what is happening at Refinery29—a snap from a photo shoot or something funny that showed up at the office. Initially, we were experimenting a lot: You post it, it disappears after 24 hours. You sort of get a clean slate and can do anything you think is working and resonating with your audience. So that's really fun."
So if fun isn't a core component to your brand or business' social media marketing campaigns yet, it might be time to get Snapping.