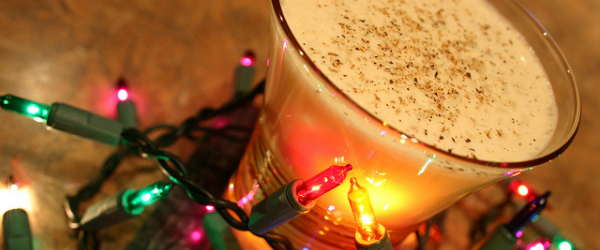 5 Tips To Help You Manage Your Social Media Profiles During Holiday Season
This is an updated version of a blog post written by Alyssa Kritsch, first published on December 29, 2013.
Going on vacation doesn't have to mean your social profiles go completely silent. As much as it feels good to disconnect from the digital world, it can have undesirable consequences for your professional social networks. To avoid neglecting your followers, it's best to manage your social media profiles with a healthy mix of scheduled and real-time updates.
As we head into a new year and new vacation days, here are a few tips on how to use your Hootsuite dashboard to manage your time away from the desk.
Here are 5 ways to manage your social media profiles this holiday season
1. Use Hootsuite Syndicator
One of the best parts of the day is reading your favourite industry news and blogs, but sometimes there are just too many to look at. You want to strategically curate the content you discover and only share the most important and relevant updates with your followers.
To do so, RSS readers have become the social practitioners best friend. If you're going to only open one tab of your Hootsuite dashboard this vacation, make it your RSS powered by the Hootsuite Syndicator app.
But even better, it's easy to quickly share items to your social networks in Hootsuite; the app will even remember which items you've shared! The Hootsuite Syndicator can:
Manage RSS feeds with the Subscription Manager
Customize streams by setting up groups and filters
Mark items as read or unread, favorite items and save items to view later
View articles and stories within the Hootsuite dash
Share items to your social networks in Hootsuite, even track the stories you've shared
Install the Hootlet Chrome extension to add RSS feeds directly to HootSuite while browsing the web.
Learn more about the Hootsuite Syndicator and download it via the App Directory.
2. Add Hootlet to your browser
Hootsuite's powerful Hootlet tool allows you to integrate social media within your regular browsing experience. This means, while you're relaxing on vacation and reading the morning news, you can easily share content with your social networks without even opening a new tab.
The Hootlet takes away the fear of opening your dashboard and falling into your social media work routine. Instead, you'll be keeping your networks engaged and updated with just a few extra clicks while you browse.
3. Use a content calendar
There isn't much time to post on social media while everyone else is on vacation, which may sometimes lead to a decrease in content quality. Avoid this by planning ahead and researching engaging pieces to share on social media or your content marketing platform by keeping a social media content calendar. This way, you can anticipate the periods of low traffic or a reduced number of staff, and plan for those times accordingly.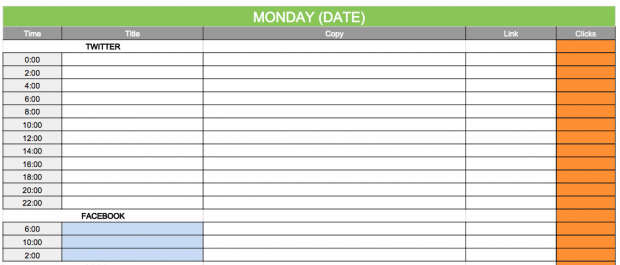 4. Schedule content in advance
To avoid having to actually update your social networks while away, schedule your posts before you leave. Hootsuite's scheduler tool is a great way to ensure you stay present online even when you're miles away from a computer. Here's how:
Pick what social channels and profiles you want to send your message out to by selecting them in the profile picker.
Type your social message in the compose box.
Click the calendar icon in the bottom right of the compose box.
In the calendar drop down set the date and time you want to send your message (double check AM/PM)
Click the Send Now button. Poof! Message scheduled.
AutoSchedule
For businesses and social media professionals, creating a schedule for updates can help make sure your most important updates are shared at the best time. Use the AutoSchedule function if you're short on time or manually enter your updates using HootSuite's bulk scheduler to ensure you are posting in the optimized time zones.
5. Track your new followers
While you're away, it can be difficult to keep track of new followers and give them the personalized thank yous and engagement they deserve. Recognizing and celebrating your growing community is vital to sustaining growth on your social profiles.
Hootsuite's New Followers stream allows you to keep track of when you gain new followers, making it easier than ever to quickly see the valuable ones and reach out them.