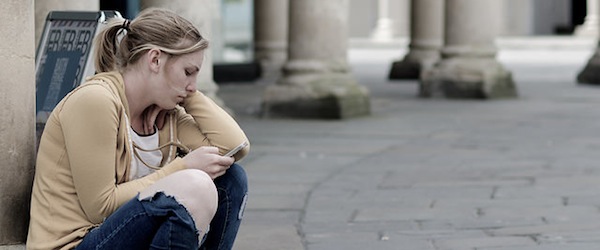 How Do You React When Your Favorite Social Network Goes Down? Question of the Week
It always ends up happening on your first day back at work after a long weekend, or at 4:45 when the day is winding down. You have a ton of emails to answer, or have to do a bunch of tiny tasks that just need to happen before the weekend — and then it happens: your favorite social media network goes down at the worst possible time. 
It's unavoidable. These things are going to happen.
Only a few years ago, no one could have imagined what life would be like with social media. Today no one can imagine what life would be like without it. Last week, Facebook and Instagram went down, leaving millions of users without access to their personal data. Though it was only briefly, there was an instantaneous confusion. Some considered this to be quite the emergency and in fact starting calling the LA Sheriff's Department to see what was happening. While we hope our followers are not going to be that dramatic about a social media network outage, we were interested in how they react when their favorite social network goes down. We had some awesome answers (a few really made us laugh). So let's take a look at some of your answers:
@hootsuite cry, cry, cry. — feedONE (@feedONE) August 2, 2014
@hootsuite crying, followed by turning to a different network to moan — Jay Wicks (@WickWonder) August 2, 2014

A few of you would said you would cry. We really hope that isn't true. How about instead of crying, maybe try these other valid options: 
@hootsuite go on a rampage on another social network about how terrible the "downed network" is. #vent — KWOTE SCRIPTURES (@kwotescriptures) August 2, 2014
@hootsuite Click refresh vigorously. — Jidorable (@Jidorable) August 2, 2014
@hootsuite First, scream … a lot. Second, plan b. :) — Curiosa (@Curiosa) August 2, 2014
@hootsuite Read a book which we all could do more of!! — dr nancy thaler (@drnancythaler) August 2, 2014
We especially like that last one! How do you react when your favorite social media network goes down?  Join the conversation and let us know what you think in the comments below! 
If you want to keep up with the latest social media trends, tricks and tools, sign up for a Free Trial of Hootsuite Pro today.