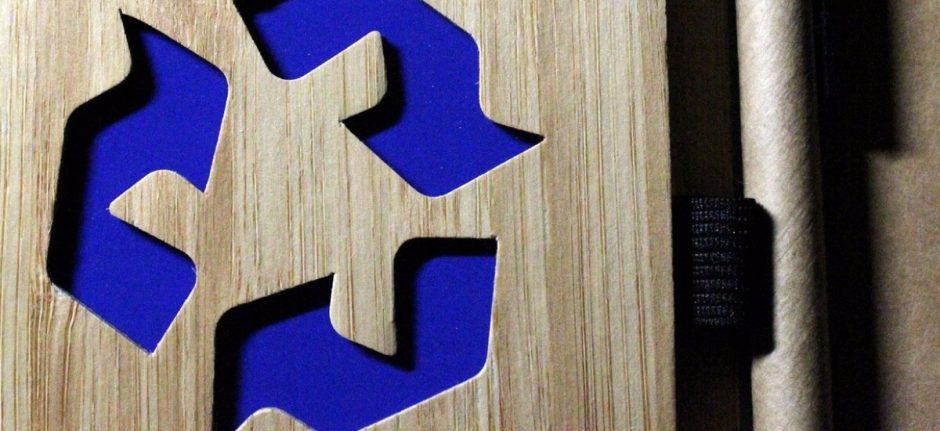 How to Repurpose and Promote Existing Content on Snapchat
You craft and curate content like a pro across Instagram, Facebook, YouTube, and a blog—but what about the mobile-only social media powerhouse that is Snapchat?
With over 150 million daily users—60 percent of which are under 25—there's huge potential for brands wanting to connect with a new and younger audience. But because posting to Snapchat is limited to mobile devices, cross-promoting and repurposing content can be tricky.
Sharing your latest Instagram post on Twitter or Facebook is as simple as toggling a switch, but with Snapchat, you can only capture, edit, and publish content in the app itself.
This restriction can make it comparatively clunky for social media marketers with whom time is of the essence (i.e. all social media marketers). Plus, content on Snapchat disappears after 24 hours.
For some brands, creating unique content for Snapchat can take up a lot of time that their marketing teams don't have. But there are ways to leverage existing content for publishing and promotion on Snapchat.
Bonus: Download a free guide that reveals the steps to create custom Snapchat geofilters and lenses, plus tips on how to use them to promote your business.
5 types of content you're already using and how to repurpose it for Snapchat
How can you link back to your blog using Snapchat if there's no hyperlinking? How can you hype your brand's #tbt post when you forgot to save the throwback-worthy moment you snapped last month to Memories and it disappeared after 24 hours? Fear not. This crash course for simple workarounds makes repurposing existing content for Snapchat a breeze.
1. Blog posts
Compared to a social media post, blogs are a major time investment for both you as a content creator and your readers. While the debate continues about the optimal length of a blog post, it's safe to say you should reserve your meatier topics for a text-heavy platform—Twitter has a 140-character limit for a reason.
Snapchat is a good way to to give your followers a sample of what to expect on your blog. Use it as a teaser—like a trailer for a movie.
How to tease your blog on Snapchat
Open Snapchat
Record a few interesting words as they're being typed or scroll through a written post while recording a video
Tap the T icon and type a message explaining a new post will be up soon
Include your blog's URL
Post the video to your Story or send to selected followers
2. YouTube videos
While Snapchat itself is often used as a video-sharing platform, it doesn't have to be a carbon copy of your YouTube channel. Repurpose your YouTube content in the same way that you would with your blog. Use Snapchat as a trailer for your brand's next video or a behind-the-scenes look at how you produced your latest YouTube masterpiece.
How to create a Snapchat trailer for your YouTube video
Open Snapchat
Record a video clip from your posted YouTube video
Select the T icon and include a message that a new video is posted
Get creative with the filter—for instance, if the clip has a person's face, try experimenting with Snapchat's facial recognition filters
Post to your Story or share with selected followers
How to produce a behind-the-scenes Snap of your latest YouTube shoot
Open Snapchat
Record some behind-the-scene Snaps while on set or in the production process of your next YouTube video
Tap the T and write a 'coming soon' message that notifies followers when the video will be live
Include a link
Post to your Story or share with selected followers
3. Old Snaps
You've been able to save Stories to your camera roll for a while, but before Memories, retrieving them meant searching through your camera roll. The new function is a game changer for brands. Saved Snaps, Stories, and your camera roll can all be accessed from sorted categories within Memories for easy reposting.
How to do it
Open Snapchat
From camera mode, tap the small circle at the bottom of the screen
Select a saved Story, Snap, or image from the camera roll
Swipe up on the image to edit or doodle (who doesn't love a good #TBT?)
Post to your Story or share with selected followers
4. Posts on other social networks
While you can't integrate content from other social networks directly into Snapchat, you can still promote them and encourage your Snapchat friends to follow your other channels as well.
Snap a jump shot of the whole team shouting "Follow us on Instagram!" with the slow motion filter and doodle a message to match. Snap the office dog with a rabbit filter and direct followers to your Facebook Page.
Snapchat is a simple sounding board to encourage your follower to join you on all your social channels.
5. Promotions and contests
When it comes to contests and promotions, you can make a big impact in little time by posting an informative snap to your Story.
A promotion or special offer—such as a product discount—can be shared on Snapchat with a simple image of the item with a doodle of the offer: "25% off today only! Use code SOSNAPPY!"
If you're running a caption contest on Instagram or Facebook, you can republish the photo on Snapchat with the winning submission.
Repurposing content for Snapchat may take a little more time and creativity than it does on other social networks, but the extra effort can go a long way in helping you connect with a new and unique audience.
Now that you know how to repurpose your existing content for Snapchat, you can learn more about using Snapchat for business, develop a Snapchat strategy, discover some Snapchat hacks to make your Snaps stand out from the crowd, and learn how to craft the perfect Snapchat Story.
Hootsuite's on Snapchat! Click this link on mobile to go directly to Hootsuite's profile or scan the Snapcode below to add Hootsuite as a Friend on Snapchat.