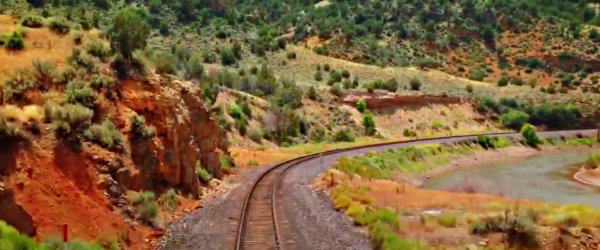 Timelapse Photography Made Easy With Hyperlapse from Instagram App
Traditionally, timelapse videos were a very difficult and laborious process. They required a tripod, hundreds of photographs taken in short intervals over several hours, and additional hours of editing. Today, developers from Instagram released a new app, Hyperlapse from Instagram, that will make it possible to post a timelapse video in a matter of seconds.
Using clever stabilization technology, Hyperlapse can make shaky handheld video footage look like something filmed with a tripod. The app opens up straight to the camera, where the user taps to start and to end the recording as they would when filming any video. Afterwards, the user can choose between 1x and 12x playback speed, and save the video to camera roll once they've achieved their desired effect.
Though it was created by the Instagram team, Hyperlapse from Instagram is a standalone app, with no Instagram account necessary to create videos. The idea to make Hyperlapse a separate app instead of an Instagram feature was driven by the motivation to make it as accessible as possible, the Instagram team told Wired Magazine. They wanted to encourage people to take videos for their own enjoyment while making it easy to share them on Instagram afterwards.
This app could help Instagram compete with Vine, which has been used to create timelapse videos since its launch in 2013. The Hyperlapse from Instagram stabilization feature might have even given it a leg up over Vine, which still forces users to hold the camera still themselves for the best timelapse effect. Or maybe not… Vine users have quickly figured out that they can create Hyperlapse videos, save them to their camera roll, and then upload them to Vine using their brand new uploading feature. In other words, Instagram may actually be feeding the competition.
As of today, the app is free to download for iOS users, with an Android version to be released shortly.

View your friends' Hyperlapse videos with Instagram from Hootsuite's app directory. Sign up for a free 30-day Hootsuite Pro trial today!