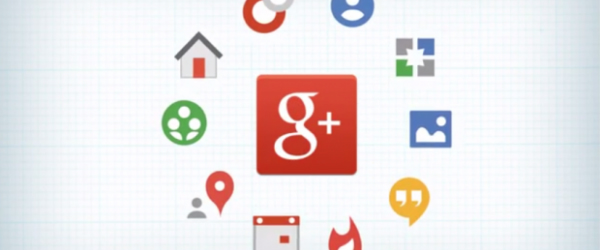 Google Plus Tips to Increase Website Traffic
Named one of the largest active social networks in the world, Google Plus has reserves of untapped potential to help your business. As this social network grows and gains popularity, it's important that businesses know how to take advantage of what Google Plus has to offer.
Google Plus was created to improve all of your Google experiences, like Gmail, YouTube, and Google's search engine. Having your company on Google Plus means you have better discoverability, deeper engagement, and increased website traffic.
Here are 10 Google Plus tips to increase website traffic
Tip #1: Create a Google Plus company page
Plain and simple, you need to create a Google Plus company page. Key things to include on your company page in order to increase website traffic are: company's website URL, YouTube URL, contact info, and any other additional links to drive them back to your website.
Tip #2: Effectively format your posts
Unlike other social networks, Google Plus allows you to format your posts. This allows you to make your posts more simple to read and skim. After all, we all know not everyone reads to the end of the post. Below are some formatting examples: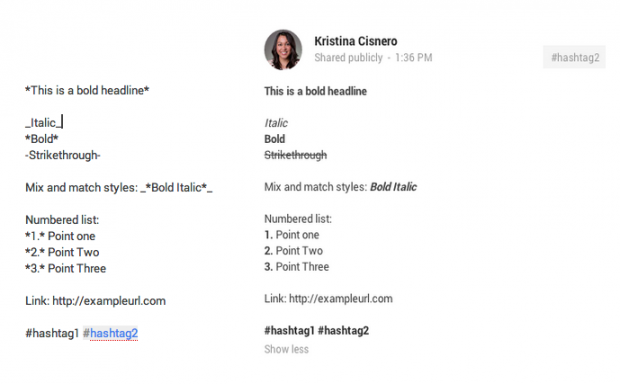 Tip #3: Use headlines properly
Google Plus posts are like microblogs. When you create your post make sure that your headline is as engaging as the one on your blog, if not more. With Google Plus having a major effect on SEO, the headlines on your posts on Google Plus also need to be optimized because your headline turns into the title tag that appears in Google searches.
Tip #4: Increase engagement with images and animated GIFs
Just like Twitter and Facebook, images on Google Plus garner more engagement than posts that have no images. Another kind of imagery you can use to increase engagement are animated GIFs. The internet is full of animated GIFs and when you spice up a post with one, it's a surefire way of increasing engagement.
Tip #5: Manage your circles
What I mean by managing your circles is create circles and manage them by placing the right people in the right circle. If you post a lot about social media, make sure you have a circle of social media pros. You may be wondering why this is a tip, but it will become clear in tip #6.
Tip #6: Share smarter
Once you have managed your circles you can start sharing smarter. Lots of people think choosing the "public" circle will get them the most engagement and clicks. Yes, you'll get a lot of eyes on it but will you get the right engagement your post deserves? If your objective is to increase engagement that will turn into purchases or new clients, then choose the targeted circles full of those prospects. If you want to take it up a notch, check off the "also send email" function to make sure that those people see it, because who doesn't check their email inbox nowadays?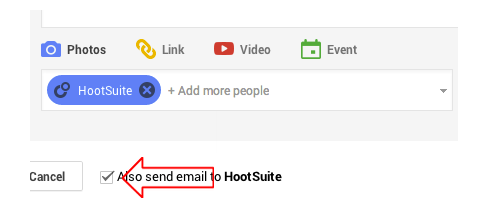 Tip #7: Use hashtags
We've grown accustomed to how we use hashtags in Twitter, Facebook, and Instagram. The hashtags you see on Google Plus look the same as they do on other social networks but they work differently. When you click on a hashtag in Google Plus not only will it pull up all the posts that have that hashtag but it will pull up related hashtags (see image below for example). This feature allows you to find new and relevant connections, get content ideas, measure the importance of topics, and increase website traffic from those who relate to your content and product.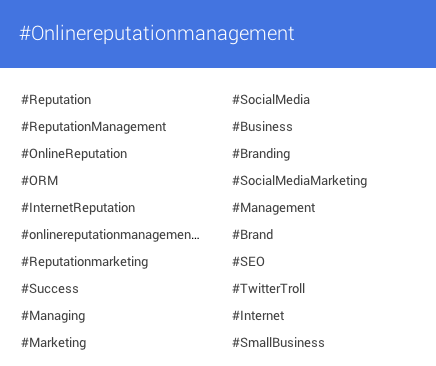 (Hashtags related to the blog post about Online Reputation Management)
Tip #8: Leverage Google Plus Communities
Communities bring people together around passions and interests. For content marketers Google Plus communities are a gold mine of people waiting to learn more about stuff they are passionate about. Find the right communities that align with your company and blog content then start sharing. However, make sure abide by the rules that are outlined in the community and make sure you follow tips 2,3,4 and 7 when posting.
Tip #9: All blog contributors should fill out their contributor section
On June 25th, Google's John Muller made an announcement that broke my heart and many marketer's hearts. Google Authorship is about to get a makeover and it's a change that can impact your search traffic. Think of the time you've Googled something and in the search there was only one piece of content that stood out. It was probably the one with a picture of the author, right? Well, the makeover is removing those photos of the author. However, the change hasn't been made. So, for now, to increase the chances of your content getting clicked in the sea of Google search results, make sure that all blog contributors fill out their Google Plus profiles— specifically the contributor section. But, when the change does take into effect, having your contributor section will still be helpful because if you happen to land in the news section, the author's image will show up.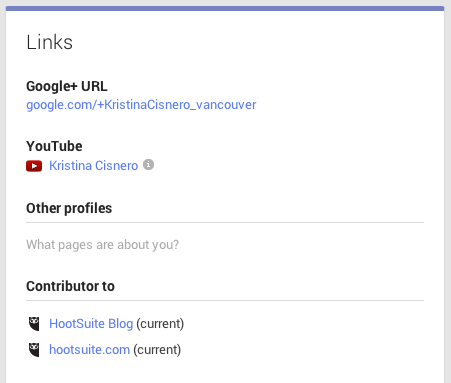 Tip #10: Host a hangout
I've said this before and I'll say it again, but hosting a Google Plus hangout is a great way to increase website traffic. This allows you to invite people to be part of a live online discussion and share insights about a specific topic, like the one we did for Small Business Week. When you host one be sure to share relevant resources on your website.
Learn more about Google Plus with this guide
Check out this presentation on Slideshare.
Start managing your Google Plus company page with a Free Trial of Hootsuite Pro!