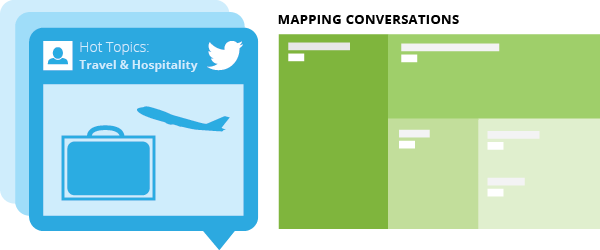 Industry Trends Revealed Through Social Conversations: Travel And Hospitality Edition
From online reviews to mobile check-ins, travelers are connected like never before. Researching vacation plans or tweeting about a flight delay are just a few clicks away, making the travel and hospitality industry a very popular topic in social media. In order to capitalize on the sheer amount of social buzz, travel and hospitality brands need to understand what's resonating in regards to their brand, their competition and their industry. How? By monitoring and analyzing social conversations.
We found what's trending in travel and hospitality by taking a deep dive into social conversations around some of the top airline and hotel brands like US Airways and Hampton Inn. Download our guide to learn how the industry trends we uncovered can inform your own brand's marketing and fuel your business strategy.