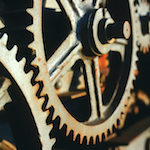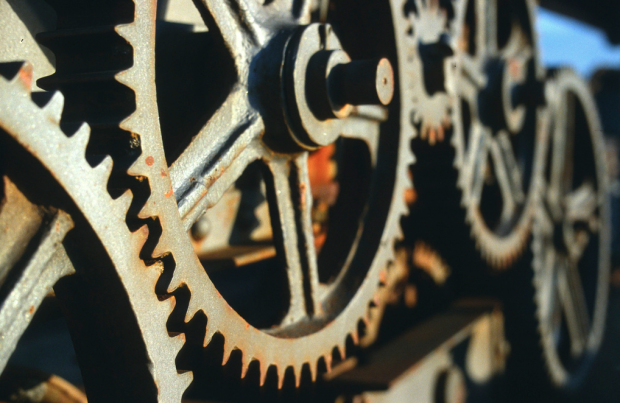 Brian Bailard is a 20-year veteran sales leader and a contributor to the HootSuite blog. This is the third post in his series on social selling aimed at sales leaders and executives.
In part 1 of this series I defined social selling as the use of social media by salespeople to generate revenue, and in part 2, I explained what that means from the perspective of an individual sales rep. Now, I'd like to shift to the perspective of the VP of Sales or Head of Social Strategy. You need to grow revenue and remain competitive, and you want to implement a social selling program. How do you do it?
To learn how social selling can boost revenue across your sales organization, download the new white paper from HootSuite Enterprise, Social Selling: An Overview For Sales Executives.
There are four key considerations you should make when implementing a social selling program across your sales organization: Platform, People, Process and Policy.
People
If you want your social selling initiative to succeed, you'll need to provide your sales force with great training on your platform, industry best practices, and your company's social media policy. Your sales team will include both social media experts and novices, so training is going to be key to getting consistent results.
Platform
You will need a social relationship platform such as HootSuite Enterprise as a common focal point for your teams' social selling activities. HootSuite connects to multiple social media sites such as Twitter, LinkedIn, Google+ and Facebook so your sales reps will only have to use one interface for their research, publishing and monitoring. The simplicity of using a single platform will make it that much easier for your reps to blend social selling into their regular routine.
Just as important, HootSuite filters through all the noise and brings streams of information to each individual salesperson tailored to their territory, vertical or named accounts. This is critical to sales productivity. In addition, HootSuite allows your salespeople to easily leverage valuable content from your marketing department for sharing with their social networks (more on this in our next installment).
Your social relationship platform must be easy to use. If it's too difficult or only designed for power users in marketing, your reps won't use it well or won't use it at all.
Process
Social selling shouldn't be a separate project that your sales reps do on the side. It needs to be integrated into your existing sales processes and aligned with your pipeline if you're going to measure it, manage it, and get results. There's no blueprint for how to delegate various social selling responsibilities across your salesforce – what matters is how well you line up social selling activities with what people are already doing to generate revenue. For example, your lead development representatives should focus on using social media to understand where prospects are in the sales funnel and on updating CRM records with intelligence from prospects' social media activity.
CRM connectivity is critical. For social selling to become an integral part of your sales process, your salesforce has to be able to leverage tools they already use. Make sure to choose a platform with an ecosystem of technology integrations. Information from social media should be easily pushed into CRM records, so everybody can enjoy a fuller, up-to-date view of your customers and prospects. Your platform will make this possible, but you'll need well-trained people to make it a reality.
Policy
Finally, a well-understood social media policy is vital to maintaining security and compliance. Your reps should be fully aware of what they can and can't say on social media, for the purposes of brand protection and regulatory compliance. This is particularly important in certain regulated industries such as financial services and pharmaceuticals. For an additional layer of protection (and to ensure that your company can demonstrate to regulators that it's taking the necessary precautions), you should enforce your social media policy with automated filters on outbound messages from sales reps. For regulated industries, HootSuite Enterprise can prevent any messages from being sent by the sales team that violate your custom policies.
To get to industry best practices, you will need collaboration between the marketing organization and your sales team. We'll discuss this in the next installment.
Have any questions or social selling tips? Share them with us in the comments!
To learn how social selling can boost revenue across your sales organization, download the new white paper from HootSuite Enterprise, Social Selling: An Overview For Sales Executives.