Living and Breathing Social: The HootSuite Story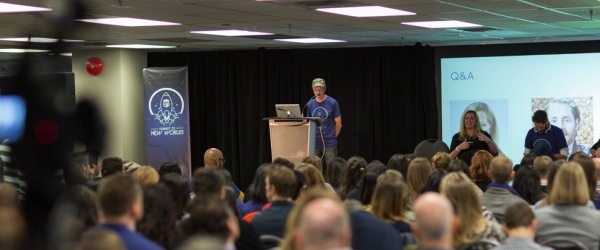 In the digital era, the most successful companies will not only be on the cutting edge of product, they will be the ones who use social media as a part of their overall global business strategy. Social media allows different departments to build meaningful relationships with customers, partners, employees and influencers. These relationships are what delivers customer satisfaction, and ultimately drives revenue.
Join members of HootSuite's Executive Team, Dee Anna McPherson, VP of Marketing, Darren Suomi, GM Americas, and Ambrosia Humphrey, VP Talent, to learn how HootSuite drives key business objectives by using social media to:
amplify campaign messaging
increase customer satisfaction
hire better quality employees and
generate more sales leads
Watch the live on-demand webinar now:
HootSuite has over 5 million Twitter followers, 400K Facebook fans, 150% YOY revenue growth, 150% YOY enterprise customer growth and a 100% increase in employees worldwide. We're proud to have achieved these results, and we couldn't have done it without integrating social media into every aspect of our business operations.
Want to know our secrets? We're ready to share! Learn insider advice on how to drive your key business objectives with an integrated, organization-wide social media strategy. Watch the webinar today.