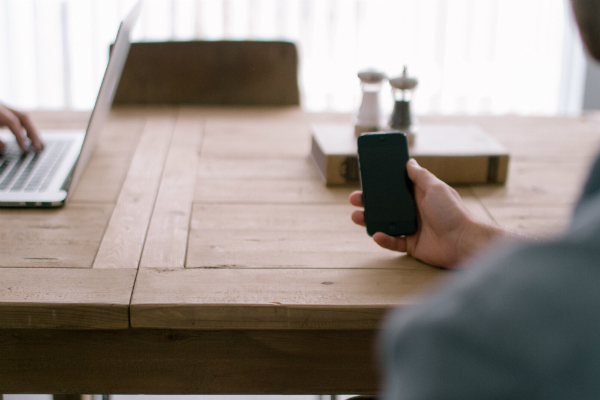 5 Reasons User Experience Is More Important in 2015 Than Ever Before
In 2014, Google and Facebook cracked the whip on pageview practices such as blackhat SEO tactics and click-bait headlines in order to increase the quality of information users see on these platforms. With the focus of two Silicon Valley giants shifting to user experience, others are sure to follow suit in 2015. Digital marketers need to be armed with knowledge to take on these changes.
While a lot of the advice you'll hear about how to adapt your strategy to recent changes can get pretty complicated, we think there's an easier approach: always think about your content marketing through the lens of user experience. Simple, right?
5 Reasons User Experience Is Important For Digital Marketers
Google wants your content to be valuable
In 2014, Google made changes to its algorithm to make the user experience its priority. What this means is that Google wants content marketers to think about the reader, and to make sure the content being presented provides value instead of being purely promotional or sales-driven.
For example, let's use Peter Morville's User Experience Honeycomb, your content should be:
You can use tools like Google's Keyword planner to find what is desirable for your audience based on what keywords and phrases are being searched the most. You can then use SEO techniques to boost your content's discoverability. Most importantly, you need to create a permanent place where your content is going to live, such as a blog, so that it's accessible. When you write and edit the content, ask yourself whether the information you choose is going to be credible, valuable, useful, and usable—and adjust your writing accordingly. Lastly, the methods you choose to promote the content, whether it's through social media or an ad, should be dictated by what makes is it desirable.
Facebook wants social media marketers to be better storytellers
Facebook has recently made changes to the way the News Feed works for its users. This change is to encourage brands to provide their followers with fewer promotional Page posts, and to provide more valuable and interesting content. On the official blog, Facebook explains the change is driven by survey results from hundreds of thousands of Facebook users, who told the developers that they want to see more posts from their friends and Pages they care about. With the user experience at the forefront of this change, social media marketers need to be better at knowing their audience, and make sure the only content they are posting on their Facebook is content their followers want to read.
The mobile user experience matters
The online world isn't just on desktops, it also lives in the palm of your hand on your mobile device. Over the past few years, mobile web usage has increased considerably, and in 2014, mobile finally overtook desktop as the primary device people use to access the Internet. This means desktop should no longer be the only consideration marketers have when developing a website—mobile needs to be a necessary part of the development plan.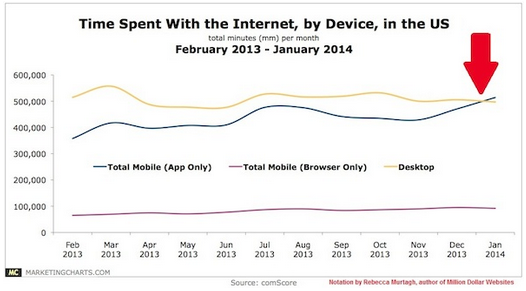 Marketers can make sure they are not losing out on new customers by making their websites mobile-friendly. You can do this by using a responsive design on your website. Responsive design allows website developers to create a site that will be easily viewable on different screen sizes and configurations.
Your landing pages need to be optimized for the user
Whether it's a landing page for an ad or a landing page for a white paper, you need to keep the user's experience in mind. If you have created a landing page for a Facebook ad, make sure that the user's experience from when they click on the ad aligns with their experience to when they arrive on the landing page. Landing pages with forms need to also have the user in mind. Do you have too many questions? Are you using unnecessary things like a CAPTCHA? If you're unsure whether your landing page is user-friendly, our friends at Unbounce wrote a blog post on landing page mistakes you should be avoiding.
Personalized lead nurturing improves the user experience
With so many different types of technologies out there that collect data points, marketers have no excuse when it comes to personalizing their lead nurture process. Making the process personal doesn't only improve your user's experience, but it improves your conversion rates. A simple nurture email that has a personalized greeting like, "Dear Stacey," as opposed to a generic greeting that just says, "Hello," will go a long way to building stronger relationships with customers and potential customers. Even when creating online ads, you can use cookie tracking, to remarket more customized ads to your audience to make sure you're not pushing out irrelevant advertisements.
Improve your user's experience on social media with Hootsuite Pro.
Try it for free for 30 days!