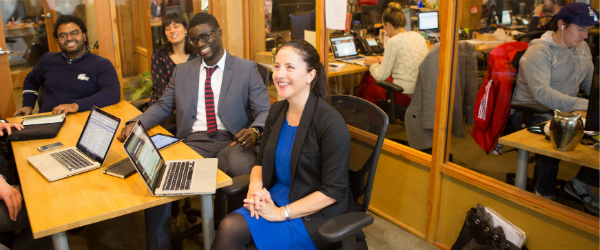 Scaling Social: Establishing Your Center of Excellence
Ask any social marketing professional what the main roadblock is to social media success, and the answer will relate in some way to organizational challenges. Siloed teams, unwieldy and inflexible processes/workflows, plus a lack of resources (budget, staff, skill levels) can undermine the best intentions and put a stop to your progress. So what can a forward-thinking enterprise do to avoid the pitfalls when scaling social media efforts across departments?
Join us for the live webinar Scaling Social: Establishing Your Center of Excellence on September 18, 2014 and hear how industry experts have successfully integrated social media strategies by:
working with three organizational models that accommodate rapid social growth
creating a Center of Excellence that establishes social media policies and processes
enabling and educating employees so that they have the skills needed to leverage social media in their roles
Kim Celestre, Senior Analyst, Forrester Research; Jeanette Gibson, VP Community and Customer Experience, Hootsuite; and Robyn Orth, Manager, Digital Campaigns, Eli Lilly will discuss how companies can foster effective social media execution by educating and enabling employees as they utilize social media in their roles. Get practical tips on how to overcome common roadblocks to scaling social and learn how to implement a Center of Excellence so your organization is armed with the education and training they need to be pioneers for your social strategy.
Defining the Social Center of Excellence
A Center of Excellence is a social steering committee and/or dedicated team that decides on infrastructure, process, policy, best practices, education, and training around social media efforts within an organization. Once an enterprise finds its social media leaders and gives them the resources to collaborate, they can create these policies and processes that employees across all divisions can follow and use to drive a common social strategy across departments and business units.
A successful Center of Excellence acts as a driver for scaling social across the organization as it expands its social presence—locally, regionally, or internationally. In this webinar, Hootsuite's Jeanette Gibson will deconstruct the Center of Excellence, giving you insight into its architecture, development, and the roles required for success. Robyn Orth will also discuss how Eli Lilly's Center of Excellence has not only empowered employees on social media, but is integral in expanding the company's social presence internationally.