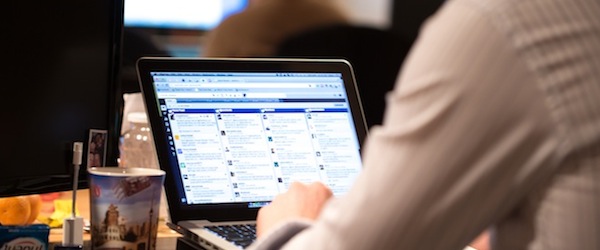 Social Customer Service: The Future of Customer Satisfaction
Have you ever reached out to a business on Twitter or Facebook? How quickly did they respond, if at all?
More than just a marketing channel, social media is changing how organizations manage relationships throughout the customer experience. Customers now reach out for service over multiple social networks and expect assistance within hours, if not minutes.
By responding effectively and consistently across every social channel, your business can drive customer satisfaction and revenue to new heights. But with the volume of social interactions only increasing, it is vital for multiple departments to work together under a common engagement strategy.
HootSuite has released a brand new white paper, Social Customer Service: The Future of Customer Satisfaction, to help prepare your organization for this new opportunity in customer service.
In this white paper, you will learn:
What customers expect from brands on social media
How to broaden the reach of your customer service department so you never miss a message
The new skills, processes and tools your organization needs
Why collaboration is key to effective customer service
How your organization can transform detractors into dedicated brand advocates
and more
Is your organization prepared? Download the white paper today.
Want to learn more about the evolution of customer service? Check out this special 2-part webinar.