Social Media in Space: How @Cmdr_Hadfield Got Over 700k Followers in 2 Months
The following post was written by HootSource Guest Contributor Evan Hadfield. Evan is the son of Canadian Austronaut Chris Hadfield, Commander of the International Space Station. Evan serves as de facto social media manager on behalf of his father, who has become a social media heavyweight in a very short time. What follows is the story of how the family has worked in tandem to bring the eye-opening, informative and sometimes funny tweets pictures and videos, from orbit to the ever-growing list of fans and followers on earth.
Update: Commander Hadfield has now returned to planet Earth and is closing in on 1,000,000 followers.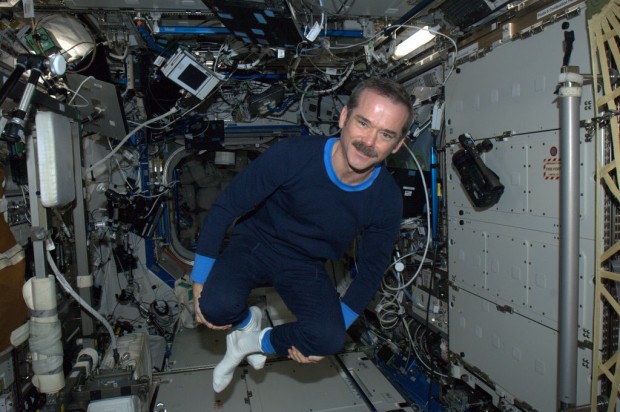 On December 16th, my father (@Cmdr_Hadfield) was pleased to know that fifteen thousand people would be logging on to Twitter to find out about his space launch in the coming days. They had been a hard-won group of followers, and he was proud to have them.
At the behest of his family, over the previous two years he had learned to integrate posting to Twitter into his daily life, speaking with fans of the space industry, showing behind-the-scenes pictures of Expedition training and getting a general feel for what makes the community tick. It had changed from something that he had originally viewed with circumspection into a habit he had come to enjoy.
Commander Chris Hadfield aboard the ISS chats with another well-known space traveller of sorts.
By January, the fans had tripled. Already I had been working somewhat in the sidelines, but it became clear that with a more dedicated focus there was potential to gain interest in spaceflight in a way unheard of in the preceding decades. As his son, and not working for any space agency, I was in the unique position to be able to be both far enough away from the mission to help see from an outsiders point of view, while simultaneously close enough to him to be able to connect directly and help make decisions on what should come next.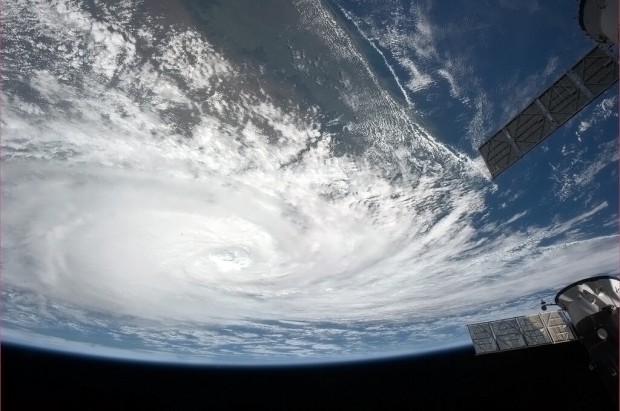 Since then, I've been working around 14-16 hours per day, 7 days a week, to try and make sure that the world sees what he sees. We have expanded his message to Facebook, Google+, Pinterest and Tumblr. We've tried to expand into all forms of media, with a YouTube account for video and Soundcloud for audio. We have spread the word about space travel as much as could be done, and are grateful for every new fan who follows. It is always a pleasure to see the public taking interest in manned space exploration, and I know that Dad appreciates it immensely.
Commander Chris Hadfield demonstrates the fine art of making a peanut butter and honey sandwich in space
One of the greatest tools I've had in trying to keep on top of all of the responses is HootSuite. It allows me to simultaneously check responses to Dad while updating answers on my account. It means I can more easily access questions, requests and responses without logging in and out constantly. Ever since I started using it a few months ago, I've been very happy to have it. While I expect there are a great deal more features available than the ones I use, it has provided me with a lot of time-saving capacities I would be at a loss without. Thanks to the HootSuite team for making a complicated job that much easier. (HS note: You're very welcome!)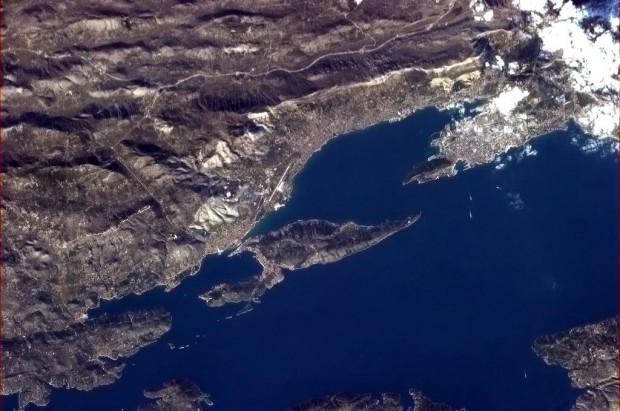 Today, only a few months into the mission, Dad has over 700k fans across five social networks, including 445k on Twitter alone. Looking back to December, it almost seems unreal to imagine that things could be where they are now. But I'm proud of how great the response has been, and hope that we can live up to the trust the public has put in our efforts, providing a constant stream of fun and interesting material for them to enjoy.
Want to connect on social media with the Commander while he's still miles above the earth's surface? Check him out on Twitter, Facebook or Tumblr.