Social Media in Technology, Part 3: Improve Customer Service with Social Media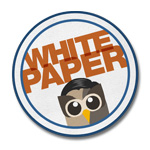 "Improve Customer Service with Social Media" is Part 3 of the blog series "Social Media in Technology: A Unified Strategy for Success." In this blog post, we look at how tech companies are using social to empower their customer service teams.  To learn more about how tech companies are using social media to deliver key business objectives, download the white paper that accompanies this blog series.
The Benefits of Integrating Social Media into Customer Service
Social media has fundamentally changed the way people do business. As a result, there are overwhelming benefits to tech companies integrating social media throughout their entire enterprise.
In this post, we will focus on the customer service department and their use of social to listen to customers –  including insights from HootSuite's CEO Ryan Holmes.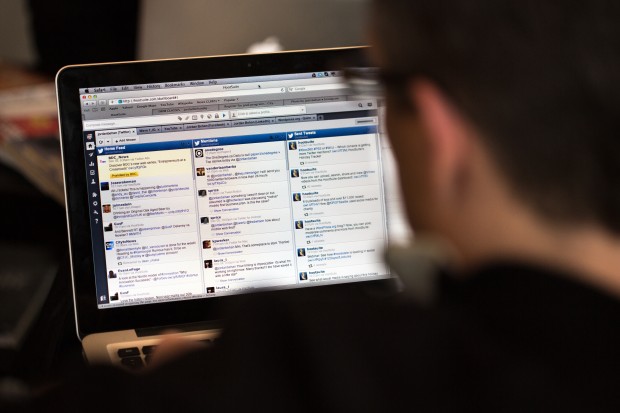 Social media has changed the conversation between consumers and businesses, from behind closed doors to a real time, public endeavor. Consumers today are empowered and informed by social media and as a result are louder than ever. No longer do consumers need to wait endlessly on helplines or days for email support. Rather, thanks to channels like Facebook and Twitter, they can air their grievances to a mass audience. And this is just the beginning, as the social web grows, so does the number of ways customers can interact with brands.
According to a recent Nielsen survey, more than half of all U.S. consumers now turn to social media to air questions and complaints about products and services. Acting immediately with honesty and transparency, and ensuring all employees are versed in social media, can help brands start turning potential PR disasters into golden opportunities.
In order to capitalize on this change in communication and to keep customer satisfaction high, brands need to take advantage of social media just like their customers do. This means that the customer service management team needs to be on top of their social media engagement. Not only do they have to increase customer satisfaction, they also need to worry about decreasing overall response time. With social media, customer service teams can  proactively search for unsatisfied customers through keyword and hashtags searches, and brand mentions.
Integrating social media into your customer service department, means that your team can share insights from customers to marketing, product manager, sales and other departments in your organization. This is made possible by using a Social Relationships Platform like HootSuite.
"More than 75% of Fortune 1000 companies now use HootSuite for social media management, social marketing, social customer service, and social selling" -MarketWatch

Ryan Holmes points out that though customer support teams are vital, customer service in the social media era also needs to be radically decentralized.
"Customer service in the age of social media needs to be everyone's job. This doesn't mean every employee has to be glued to Facebook and Twitter streams all day. Social media listening tools make it easy to track brand references and mentions, and these functions can still be handled ably by a small, dedicated team. At my company, for instance, our 17-person customer service team uses our own social media product to handle 8 million users, responding to 90 percent of requests with 30 minutes, a better response rate than Nike's."
Here are 6 tips to ensure your customers are happy:
1. Be everywhere. The longer it takes for a client to find a way to get in touch with you, the higher the likelihood is they will report a negative experience. It's paramount that you be where your customers are so they can reach you as quickly as possible.
2. Be proactive and ask for feedback. Social media empowers you to be more active in your customer outreach. Listen to online conversations about your product so you can post positive and negative feedback instantly.
3. Be available, always. Nothing is more frustrating then waiting in lines. Once your customer finds a channel and reaches out to you, minimize the amount of time they wait to get a response from you.
4. Treat every single customer like they are your biggest. When you're aiming for long-term success, you need to treat every single user as if they're your most important – even the free ones. (20% of HootSuite's highest level Enterprise clientele were once non-paying free users)
5. Know your product, inside out. Insure that your team uses your products and updates their knowledge weekly. In order to truly help your customers, you need to understand where they are coming from.
6. See every complaint as a golden opportunity. When a customer reaches out to you (even negatively) use it as an opportunity to engage with them. These encounters will give you the chance to learn more about your customers and products.
If you'd like to learn more about expanding your organization's adoption of social media, download our white paper "Social Media in Technology: A Unified Strategy for Success"
This is the third in the blog series "Social Media in Technology: A Unified Strategy for Success", where we share insights on how certain departments within Technology companies use social.