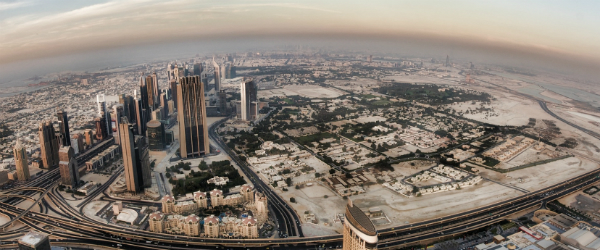 Social Media in the Middle East: Learnings From a Procter & Gamble Communicator in the Arabian Peninsula
The Middle East, and the Arabian Peninsula in particular, is a voracious emerging market for major social networks.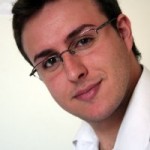 We spoke with Alex Malouf, Corporate Communications Manager at Procter & Gamble, Arabian Peninsula (based in Dubai) to learn about the state of social media in the Middle East. Discover how social media practitioners around the world can build their professional careers while driving corporate social adoption.
The Arabian Peninsula is made up of seven countries including the United Arab Emirates (UAE) and Saudi Arabia—and makes up a significant portion of the Middle East.
"Social media in the Gulf is an absolute phenomenon," says Alex—the Gulf being a local term for the Arabian Peninsula. "It plays a huge role in shaping how people, businesses, and governments communicate with each other throughout the region."
Social media in the Middle East
Take Saudi Arabia for example. This country is home to some of the region's largest corporations, with a majority of the country's citizens under the age of 25. Together with extremely high internet penetration (58% in Jan 2015), smartphone usage, and a globally connected mentality, Saudi Arabia has quickly moved to the top of social media ratings.
Statistics reveal that Saudis contribute more than 90 million YouTube views every day. In a global survey of countries with the biggest share of YouTube users, Saudi Arabia ranked first—especially those who watch videos on smartphones. Likewise, Kuwait was recently ranked with the most Twitter users per capita globally. According to Alex, other social networks which are gaining popularity include Instagram, Whatsapp, and Snapchat.
LinkedIn on the other hand, has steadily grown in the Middle East after opening an office in Dubai in 2012. In the past three years, LinkedIn has grown its overall user base from five to fourteen million. According to The National, the UAE is LinkedIn's largest market with two million users.
Consumers drive social media usage and accelerate corporate adoption
"My personal feeling is that the consumers in the Middle East and Gulf are well ahead of corporate usage of social media," shares Alex. "Social media is used primarily to promote brands and sometimes to support customer service. However, we've yet to see many companies devote a good deal of money or time to developing strong, original content despite the number of users, particularly young users, online."
But Procter & Gamble is an exception. Understanding the importance of social media and digital, P&G executives have refocused global spending to ramp up social communications.
"Our number one global priority is to increase P&G's digital presence and 30% of global spending is directed toward this goal," said Ali Faruqi, Media and Digital Manager for P&G, Arabian Peninsula, in an interview with Google MENA when asked if social media was a hard sell to his bosses.
P&G has run some very successful campaigns in the region, including the first partnership with YouTube during Ramadan. Instead of spending a fortune on TV ads during Ramadan as usual, in 2014 they focused more ad spending on YouTube. According to Alex, YouTube viewership is up 20-30% during Ramadan. "There's a shift in consumer attitude toward digital," says Alex. "And our executives understand the impact that social and digital have on consumers and they're fully supportive of what we do."
Social media education to think strategically about the future
This shift in executive and consumer attitude pushed Alex to look for a fully comprehensive view of social media and the impact it could have on business and marketing. Alex found a solution in the Advanced Social Media Strategy (ASMS) Certification from Hootsuite and Newhouse School. Social media education enabled him to look at every aspect of the space. Through case studies integrated across the ASMS certification program, he learned how businesses, consumers, and organizations are using social media in theory, and in reality.
As a regional subsidiary of an American-based company, it's important to be aligned on marketing efforts and understand the global landscape. "Exploring what other organizations outside of the region are doing, particularly in the US, is a great way to learn and expand how I use social media to communicate with a variety of target audiences," says Alex.
Since taking the certification, Alex has become more knowledgeable about social media best practices and how to leverage various channels to support his business goals. He now champions social media across the organization and can confidently contribute to strategy.
"The ASMS Certification has helped me become a more well-rounded communications practitioner," he says. "I'm no longer talking from a theoretical point of view, but with hard facts supporting my recommendations."
Alex shares his learnings from the certification, such as influencer marketing, content generation and aggregation, measurement, and SEO, with colleagues and through his professional networks. "It was a real eye-opener to learn just how much social media is impacting organizations around the world, and that's the message that I am sharing with my colleagues across all functions of our business."
Learn how you can expand your skills and knowledge on social media strategy to accelerate your company and your career with the Newhouse-Hootsuite Advanced Social Media Strategy Certification.