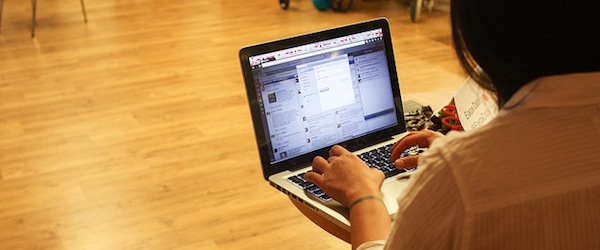 People are talking about your business online right now. It could be in a positive way, a negative way, or they could just have a question. Regardless of how or why it happens, with social media you have an opportunity to listen, learn, and engage in those conversations.
Social media monitoring (also known as social listening) is all about gaining unique insight into your customers, competitors, and industry influencers. By monitoring what they are saying on social media about your business and the issues that affect it, you'll build a better relationship with your customers, get a leg up on your competitors, and improve your ROI.
The Three Ways To Get The Most Out of Social Media Monitoring
1) Acquire Customer Knowledge
A great way to learn qualitative information about your customers is through social media monitoring. When you make listening to your customers on social media a priority, these are the kind of insights you'll gain:
The sentiment around your brand or products
What features or products customers are looking for from your company
How you can solve your customer's problems
To get started on monitoring your social media, you will need to have a social media monitoring tool. Once you're all set up, some examples of social media monitoring tactics you can use include:
Monitor anyone mentioning your company's Twitter handle
Create search streams for Twitter, Facebook, Google+ and Instagram to listen to people mentioning your company with positive or negative words or hashtags
Start listening and engaging with your customers (or future customers)
2) Gain A Competitive Advantage
Social media monitoring can also give you key information on your competitors. This kind of intel will allow you to make strategic business decisions to always stay ahead of your competition.
To listen to what people are saying about your competitors, use the tactics described above, but replace your business name with your competitor's name, as well as any of their product names. Want to take it to the next level? If someone mentions a competitor's name along with a negative sentiment keyword, get your sales team to reach out to that person and establish a relationship.
Social media marketing isn't all about promoting products. By solving people's problems before anyone else can, you've just gotten yourself a new customer and also shown current customers that you're there to help.
3) Monitor Business Influencers
Most social-media-savvy businesspeople know it's important to listen to what your customers or competitors are saying, but there's one group many leave out of their social media strategies: influencers. For your business to be innovate and stay ahead of the curve, it is also important to listen to what thought leaders in your industry are saying.
Follow influential executives, bloggers, and analysts on Twitter, Facebook, LinkedIn, and Google+. You can use tools like the HootSuite Syndicator to stay up to date with what they are posting about on their websites. Then to take it up a notch,  share their posts to your company's social networks to provide your followers with valuable resources. By doing this you'll be able to predict trends in your industry, place your company as an innovator, and improve your business.
Get started on social media monitoring by signing up for a free trial of HootSuite Pro!
Start social media monitoring today