Measuring Social Media for Brand Awareness ~ New #HootSuite White Paper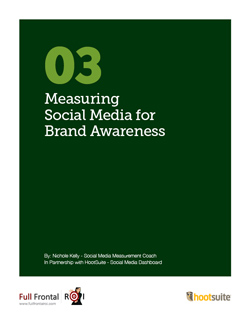 In our continuing study of social media measurement for ROI with social measurement coach Nichole Kelly, we have the third installment of our White Paper series freshly posted and ready for your intellectual consumption.
This one is called Measuring Social Media for Brand Awareness. Find out how to measure and report on the impact social media campaigns have on Brand Awareness for your company. And it's illustrated with a case study on Whistler Blackcomb, North America's premier four season mountain resort.

Measuring Brand Awareness
How many people do you reach with your social media campaigns? And of these, how many convert into customers? Despite citing Brand Awareness as an important social media goal, many marketers struggle to tie social campaigns to hard line results.
Measuring Social Media for Brand Awareness is full of information and advice to guide you through the steps for measuring exposure, influence and engagement — the three metrics of Brand Awareness. Learn how to gauge the number of people you're feeding into the sales funnel to give you an accurate picture of your social success.
In Case You Missed Them…
There are two other White Papers in our 5-part series already published and ready for you to read — Introduction to Social Media Measurement with HootSuite and Applying Social Media Measurement to the Sales Funnel. Download them today.
Be sure to stay tuned for the next White Paper coming soon — Measuring Social Media for Lead Generation.
Co-Author Nichole Kelly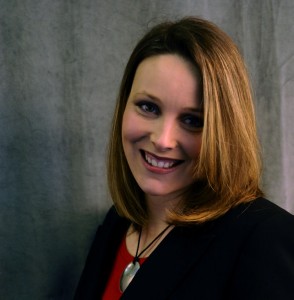 Meet Nichole Kelly, our partner on this Social Media Measurement White Paper series. If you haven't already seen her blog, her many appearances or her contributed articles, here is a little background on her:
Nichole Kelly is a social media measurement coach and the publisher of FullFrontalROI.com.
After 12 years in corporate marketing creating accountable marketing teams, she used her talents to create a systematic way to measure social media and put it into the context of where it is delivering value to your organization and show bottom-line ROI. She has found that most marketers have the measurement tools they need and with the right language and the right strategy to put the pieces together; they can deliver results.