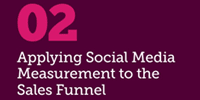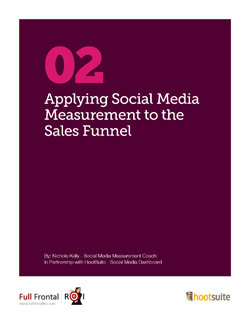 Applying Social Media Measurement to the Sales Funnel is the second White Paper in the 5-part series by HootSuite and Nichole Kelly which demonstrate how to successfully measure social media to determine the return on your investment.
Building on the social media measurement practices discussed in the first White Paper — Introduction to Social Media Measurement with HootSuite — the next installment demonstrates how the three core metrics of social media measurement can be aligned with traditional marketing channels and the sales funnel in order to demonstrate the effectiveness of your efforts.
Learn the sales funnel tactics today – and be sure to download all of the White Papers in this series.