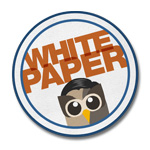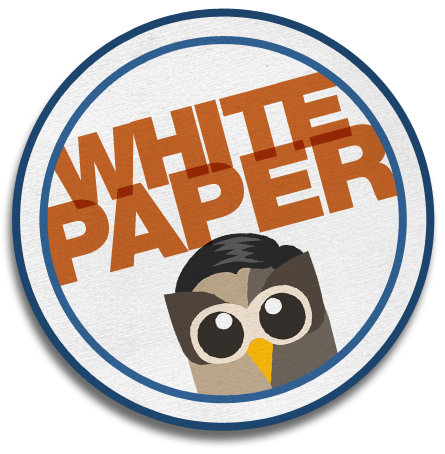 "The New Buying Process" is part 3 of the white paper, "Social Selling in B2B Sales." In this portion, we look at how today's socially-empowered B2B purchasers make decisions, creating challenges for sellers. If you haven't already read the white paper, download below.

[clear]
The New Buying Process
Buyers aren't just more informed, they're busier. A 2012 survey by International Data Corporation found that B2B technology buyers receive an average of 6 phone calls and 14 emails per day from vendors. Since they're inundated with data and sales pitches, it's not surprising that the IDC's respondents return a paltry 10.5% of phone calls and 9% of emails from new vendors. Now that informed buyers can thoroughly research their own options, a call from a new sales representative can be more of a nuisance than a service.
Salespeople who get return calls face another challenge: navigating larger buying teams of stakeholders at prospective companies. The number of people involved in a large technology purchase increased from five in 2010 to seven in 2012. As business people become more familiar with the kind of solutions that technology sellers are offering today, more of them participate in buying them. As Kathleen Schaub of IDC states in CRM Magazine, business people "are bringing technological expertise and very sophisticated consumer habits" to work.
Although consumerization is particularly relevant for the technology industry, this IDC research has implications for B2B sellers in other fields, too. Their business customers are essentially socially empowered consumers — except they're armed with the resources, organization and profit motive of a corporation. B2B buyers are not only able to use the same digital tools as consumers to learn about suppliers, but can work in teams to methodically acquire, organize and analyze relevant data. By facilitating collaboration and information sharing within purchasing committees and across entire enterprises, social media helps put buyers in control.
When do sales professionals enter the picture?
Today's business decision-makers begin their purchases by researching products and services online, and by the time they seek out sales professionals, they're well on their way to making a decision. SiriusDecisions reports that 70% of the buying process in a complex sale is already complete before prospects are willing to engage with a live salesperson. A CEB study pegs the figure slightly lower, at nearly 60%.
Regardless of the metric, it's clear that buyers have changed their expectations of a salesperson's role in their purchasing decisions. According to one Chief Sales Officer in the CEB study, "Our customers are coming to the table armed to the teeth with a deep understanding of their problem and a well-scoped RFP for a solution. It's turning many of our sales conversations into fulfillment conversations."
One of the reasons that salespeople are on the back foot in their first meetings with B2B customers is that the "sales funnel", the long-treasured paradigm of sales teams and their marketing colleagues, is disintegrating. Purchasers no longer move down the funnel in an orderly, predictable process. Kim Celestre, senior analyst for B2B social marketing at Forrester, tells AOL Government that IT decision makers "jump in and out of the process of studying and choosing technology solutions. They access multiple digital touch points along their purchasing journey."
In Part 4, we'll explore how social media helps B2B sales professionals provide value to today's sophisticated purchasers. But you don't have to wait. Download "Social Selling in B2B Sales" in its entirety right now.