Social Selling in B2B Sales, Part 4: The Salesperson's New Role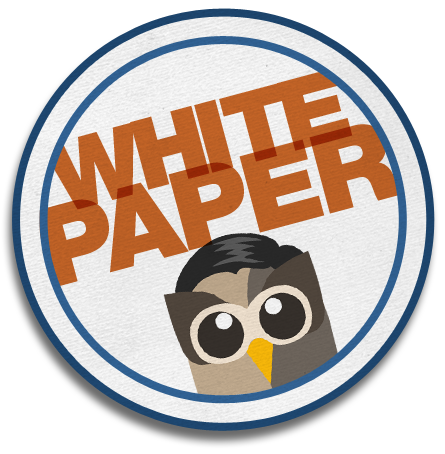 "The Salesperson's New Role" is an excerpt from the white paper, "Social Selling in B2B Sales". In this segment, we explore how sales professionals can use social media to provide value to sophisticated purchasers. To view the paper in its entirety, download below.

[clear]
The Salesperson's New Role
Ironically, it's the sheer volume of online data that gives sellers an opportunity to create value for buyers. Buyers may be incredibly well informed, but they're desperate to shorten their purchasing cycles. The more data they have to process, and the more stakeholders they must consult, the longer it takes for them to make a buying decision.
Although enterprise social networks have had a noticeable impact on interdepartmental collaboration and information sharing, most companies haven't used them speed up decision making. Therefore, information-drenched buyers continue to dip their toes in and out of numerous vendors' sales funnels, testing the waters, while sellers wonder when they'll be ready to take the plunge.
If salespeople could deliver insights to buyers at the right times, they could bring purchasing times down and make everybody happy. But if the statistics show that customers aren't interested in picking up the phone until after they've scoped solutions, how can salespeople reach them early and then keep their attention?
The Answer is Social Selling
Sellers can use social media to relate to customers and identify opportunities for engagement at the right time: while they're still conceptualizing their needs.
Social media is asynchronous and non-interruptive, which makes it perfect for reaching buyers who are still kicking tires.
Social networks help salespeople establish authenticity and credibility online, so customers consult with them instead of deleting their voicemails.
Continuous participation within relevant social groups allows salespeople to stay visible and valuable throughout their customers' winding, non-linear buying journeys.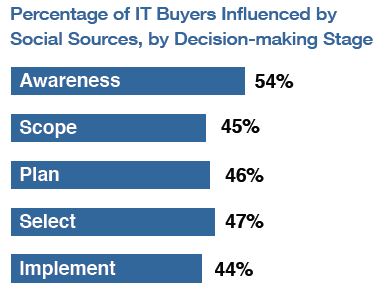 In a LinkedIn-commissioned study in August 2012, Forrester found that social networks are a critical source of influence on decision makers in every phase of the IT purchase process. In each of the five phases of decision making, social networks influence nearly half of all IT decision makers involved in that phase.
Forrester discovered that decision makers participate on social networks for business in large part because they can learn from a broad network trusted peers and find information quickly. On LinkedIn, for example, groups of decision makers organize around particular industries and professions to discuss the business issues that matter to them. These conversations are highly influential on their purchasing choices.
The opportunity for sellers is not in hijacking these peer groups for sales pitches, but in being insightful and helpful to buyers at the right time and place. Forrester's respondents cited "Relevant context to connect with vendors" as one of the top reasons they use social networks for business, and 73% of them have engaged with a vendor on a social network.
Providing relevant, well-targeted content is the best thing a sales representative can do when reaching out to a prospect. During the pre-purchase phases of their decision making, buyers value consumption of vendor content more than they value sales calls. They feel the most motivation to return a reach out when "The rep has provided me with some type of value in return for my interaction with them", such as a webcast or whitepaper.
In Part 5, we'll examine how widely social selling is being practiced today, and what sales organizations can do to get ahead of the curve. But you don't have to wait. Download "Social Selling in B2B Sales" in its entirety right now.