Social Selling in B2B Sales, Part 6: Learn from the Best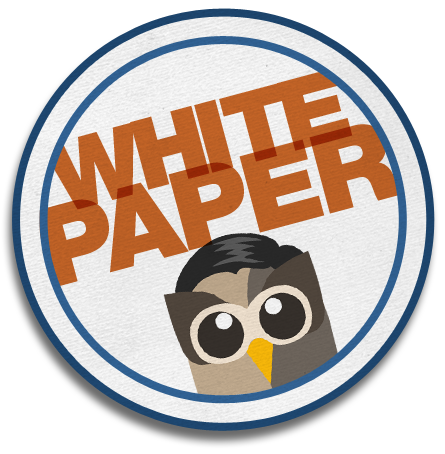 "Learn from the Best" is an excerpt from the white paper, "Social Selling in B2B Sales". In this segment, we review the strategies that best-in-class organizations are using to pull away from competitors. To view the paper in its entirety, download below.

[clear]
Learn from the Best
Some early adopters of social selling methods have already learned from their first experiments and have moved into the standardization phase. Data from Aberdeen Research Group reveals that "best-in-class" sales organizations are separating themselves from the pack in social media education (see chart).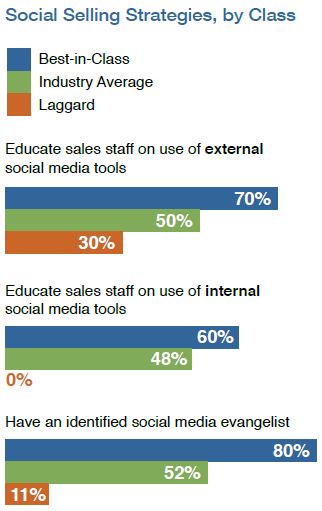 A typical "best-in-class" sales team not only supports its sales representatives with training, but has an identified evangelist for spreading internal use, monitoring and best practices of social media.
Aberdeen's "best-in-class" sales teams dramatically outperform industry average teams in several metrics, including:
Year-over-year increase in company revenue
Year-over-year increase in average deal size
Quota attainment
Sales cycle length
The positive correlation between social media education and sales performance may indicate that the most successful teams can pay for training of new best practices, while the least successful struggle just to stay afloat.
Sales teams that are behind the curve today can't make up for lost time unless they formulate a social media policy and commit to training their staff, either internally or externally. Merely encouraging reps to start using social media is not a recipe for success.
In Part 7, we'll review enterprise social technologies that leading B2B sales organizations are using to enable social selling. But you don't have to wait. Download "Social Selling in B2B Sales" in its entirety right now.