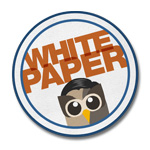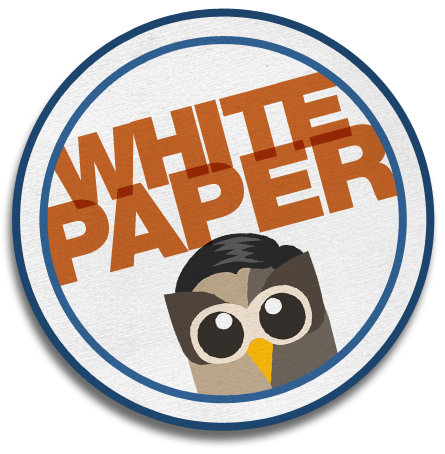 "Enterprise Technology for Social Selling" is an excerpt from the white paper, "Social Selling in B2B Sales". In this segment, we review enterprise technologies that enable social selling at an organizational level. To view the paper in its entirety, download below.

[clear]
Enterprise Technology for Social Selling
Increasingly, sales organizations are adopting social business technologies to enhance their external social activities through better internal collaboration. Many of these social business technologies, including HootSuite, are cloud-based Software as a Service (SaaS) applications that have been designed to work not only with social networks like LinkedIn and Twitter, but also with each other. Due to their interoperability and versatility, enterprise social tools can be deployed in a variety of configurations to suit different businesses.
Social Media Management Systems (SMMS) such as HootSuite allow salespeople to collaborate in social listening and engagement. They enable secure sharing of social network profiles, cooperative monitoring of sales prospects and sophisticated social media analytics. An SMMS with team functionality also bridges the gap between external social networks and internal communities.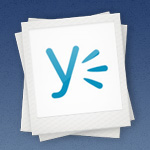 Enterprise Social Networks (ESNs) facilitate information sharing within the sales organization and with other business functions, including marketing and customer service. These internal channels help salespeople share best practices and receive sales enablement resources. ESN apps in the HootSuite App Directory: Yammer, Socialcast.
Social Customer Relationship Management (Social CRM) applications organize and archive social communications with prospects, making them viewable to other team members. Social CRM also improves post-sale services, especially if the sales and customer service functions are integrated. CRM apps in the HootSuite App Directory: Salesforce, Nimble, Batchbook.
Content Discovery applications allow sellers and sales managers to identify trending content that is relevant to buyers in their space. Best used in concert with keyword monitoring streams in a social media dashboard, content discovery services allow sellers to quickly find third-party content for sharing with prospects. Sales organizations should also leverage an internal channel like HootSuite Conversations or an Enterprise Social Network to disseminate content they discover. Content Discovery apps in the HootSuite App Directory: Trendspottr, Nexalogy, StumbleUpon.
Sales Intelligence (SI) services enhance social media listening by identifying decision makers and notifying sellers of possible trigger moments such as new hires and promotions. Since sales representatives spend roughly a quarter of their work week on account research and lead generation, any improvement in these activities can have a significant impact on revenue.
Social graphs visualize complex interrelationships among colleagues, partners, customers and prospects, so salespeople understand how they can reinforce their co-workers' efforts instead of duplicating them.
Again, training is fundamental to success. According to Gartner, a "provide and pray" approach to social tools has about a 90% failure rate. With the right combination of people, platform and procedures, however, a sales organization turns its sales reps into social dynamos.
Socially-empowered sellers are more informed and enjoy better connections to the human resources within their own team and in other departments. Aberdeen found that 88% of "best-in-class" sales organizations employ social media to capture and disseminate documents internally. The best sales teams also have internal subject experts or other go-to staff members specifically focused on social media.
In Part 8, we'll look at why collaboration between marketers and salespeople is critical to a social selling strategy. But you don't have to wait. Download "Social Selling in B2B Sales" in its entirety right now.