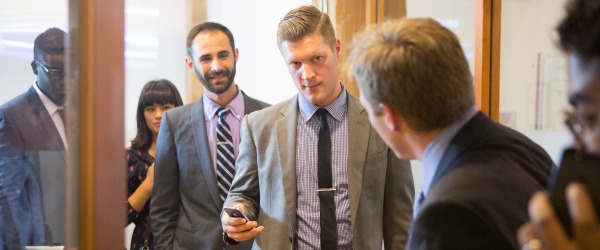 Social Selling: Nurturing Relationships into Revenue
Social selling generates 40% more qualified leads than cold calling—and helps your social selling team craft a genuine connection with your prospects. Watch the on-demand webinar to learn how to find, connect and nurture leads using social.
How to use social media as a tool to find leads and close deals faster
Research shows that today's socially savvy buyers don't contact a business until 57% of the purchase process is complete.
Does your sales team know how to reach them online during this important research and evaluation stage? Or understand the sprint or marathon principle for leads—and how it applies to your social selling strategy? How efficient is your social strategy?
Featuring "a day in the life" of a socially adept sales team, the webinar shows you how your team can:
Identify quality leads on social networks
Use social networks to nurture leads and close deals faster
Build meaningful relationships with clients to improve customer satisfaction and retention
Use #socialselling to join the conversation.
About our speaker:
Darren Suomi, @darrensuomi
Global VP of Enterprise Sales, Hootsuite
Darren Suomi has been involved in the technology industry for the past fifteen years. During this time, he has had the opportunity to work with both small startups and large, well-established firms, creating strategic partner relationships, sales, and business processes in the areas of business intelligence, ERP and now the Social Media space. Darren is also well versed in international business, having launched new operations globally and driving the sales strategies for large enterprise organizations as well as participating in three global brand acquisitions.