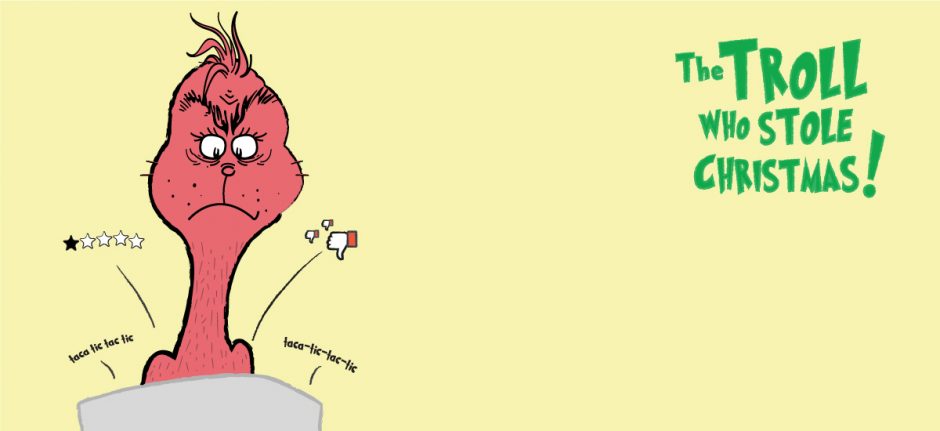 The Troll Who Stole Christmas: A Parody by Hootsuite
Just about everybody knows the story of the Grinch. The grumpy green creature who hated Christmas, but only because nobody showed him any kindness. The story has a moral that is widely applicable to our everyday lives, of course, but we also thought it resonated from a social media professional's perspective—with a few select tweaks.
Check out our version, The Troll Who Stole Christmas, below.
This is our second foray into Seuss territory and, once again, we want you to share your best Seuss-inspired social media rhyme. Share your rhymes on social networks using the hashtag #HootSeuss, and we might add a few of our favorites to this post. Bonus points if you can make it Grinch-inspired.
Click the following image twice for a larger view!