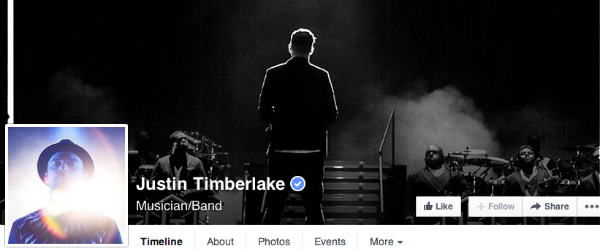 This Week in Social: How You Can Use Fake Names, Serenade Your Friends and Talk to Celebrities
It can be challenging to keep up with the latest in the industry, with yet another round of investments, mergers and new app releases all happening in a single week. That's why we created this weekly roundup of significant events in the world of social. Whether you're a social media manager or just someone who likes to stay informed on the latest industry news, This Week in Social serves as a summary of everything you need to know in the world of social.
Now that you've got some time, let's get you caught up.
Latest from the Big 4
Every week Facebook, Twitter, LinkedIn and Google+ announce policy changes, updates, design tweaks, new features and other changes that can affect how you use their tools. Here are this week's highlights:
A report from Business Insider looks into what kind of information each social network collects about their users. While the details of the report are only accessible to subscribers, BI teases the readers with a summary for each of the networks' data. It says, for example, that Facebook gleans what the users are into by tracking their Likes. To give a sense of the scale for this kind of data, the 'Like' button is pressed over 2 billion times daily. Additionally, networks aimed at different kinds of interactions collect different data: being a news-heavy network, Twitter gauges what kind of news people care about based on retweets and favorites, and Pinterest gains insight into people's home decor and fashion tastes based on most common pinboard titles.
Google+ now allows you to publish posts to your circles under a pen name. The announcement, which was published on the network's official blog, explains that the real name or YouTube username restrictions could have been limiting certain users from publishing or even signing up for an account with Google+. Now there are no limits on what name you choose, which is great news to shared company accounts and anyone who prefers to remain anonymous online.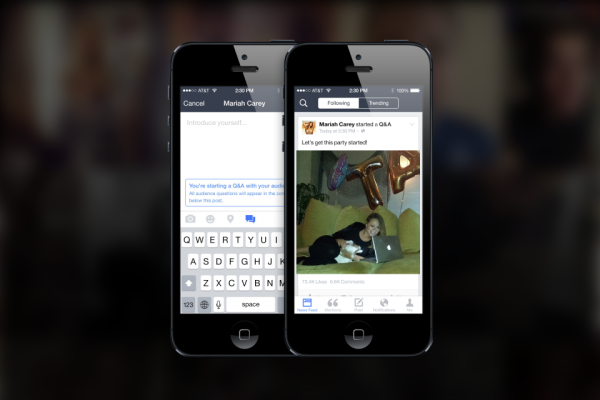 Perhaps drawing some lessons from the network's spike in interactions during the World Cup, Facebook rolled out a new iOS app aimed at making interactions between public figures and their fanbase more convenient. Mentions is only accessible to verified Pages in the US so far, with plans to expand to other countries and Profiles—a bonus perk to support our call to get a verified Page for your brand.
Want to find out which of your LinkedIn connections have been in the news lately? The professional network's new partnership with Newsle will make it easier. Newsle scours the blogs and news sources for mentions of your name, or the names of your connections, and sends you updates once it finds new posts. It's not clear how the news finder app will be integrated into the existing LinkedIn structure, but the official blog of the social network says users can take advantage of Newsle's services immediately.
Next big thing
The social web is a dynamic landscape, with new players constantly shaking things up. Whether it's a new class of Y Combinator startup stars announcing their big ideas, or a surprise venture capital investment in an app rumoured to be the next Snapchat, this industry moves fast. Here's the latest:
If you've ever used song lyrics to respond to a text message, you might like this new music messaging app. La-La allows users to select song snippets to chat with their friends. Aside from creating a unique way of communication, La-La could be a serious contender for the rudest way to break-up with someone (by sending them this song, for example), or a very clever Rick-roll.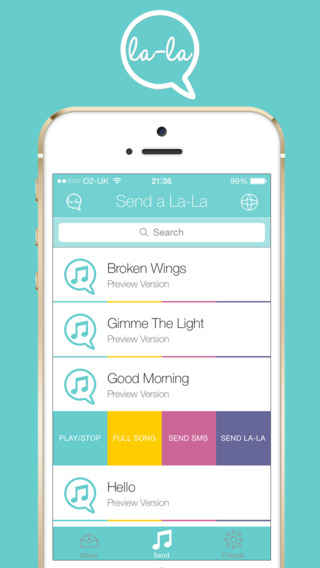 Would you like some nostalgia with your morning coffee? In order to save you the time it takes to go through old Instagram posts, MorningPics emails subscribers a randomly selected photo from your Instagram collection. Described as a weekend project, the creator of MorningPics says the app is a kind of social experiment to see what kind of emails users would want to open. However, if you've just joined Instagram, I've got bad news for you: a new user must have posted at least 30 photos before signing up for MorningPics, and must have photos at least 60 days old to join this email experiment.
The importance of engaging with your customers on social is something we have stressed again and again. Evidently, it can also be a great business venture: Conversocial, a customer service media toolkit provider, has just received $5 million in funding for expansion of its cloud services. According to Conversocial stats, roughly 10% of all customer service issues come from various social platforms such as Facebook and Twitter; the service provides a system to efficiently target issues coming from the customers' social media posts, and route them to the right department.
Long Read: The Case for Disconnecting When Tragedy Strikes
When Malaysian Airlines flight MH17 was shot down in eastern Ukraine on July 17, much of the world was transfixed by the steady flow of images and information from the crash site on Twitter and other social platforms. The wreckage was spread across a 7-kilometre swath of suburbia and farmland, where locals rapidly descended on smouldering debris, smartphones in hand. First we saw video of billowing smoke in the distance, then a slab of aluminum painted with the airline's colours, then the horrific human toll of this tragedy.
If it weren't for social media, some of what we saw would have been withheld by a newspaper editor's discretion or a TV producer's judgement of what's news and what's gratuitous. GQ columnist Stuart McGirk asked on Friday, "with social media, do we have too much?" The answer might be irrelevant—we're not going back to an old media world. But McGirk's column makes a convincing case that even those of us who spend our days on social media might be best served by disconnecting when news of events like MH17 starts to break.