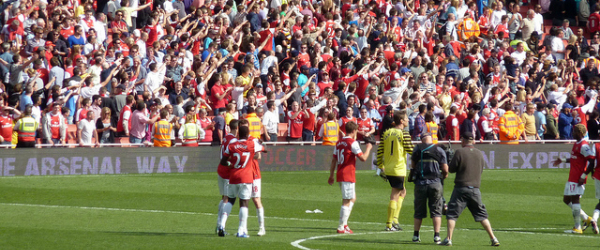 Turning Social Media Traffic into Sales and Sponsorships: 3 Strategy Cheatsheets for Sports & Entertainment Brands
For sports and entertainment brands, social media pays off.
But while the industry has seen a lot of success, there are still many opportunities to expand these results and better translate social media audiences into new sources of revenue.
As Dr. Michael Pfahl, an assistant professor at Ohio University's Department of Sport Management, notes: "To unlock that opportunity, you need to think bigger than basic engagement or tracking mentions and impressions."
One thing that we've seen work really well is adding social media contests to traditional sponsorship packages, which allows you to collect data about your audience (through contest form fields, etc.) and connect social media to the different business goals of your sponsors.
A few examples of successful ways to introduce social media contests to your audience:

For a complete cheatsheet on how you can use social media contests to attract and retain sponsors, plus many more market-tested recommendations and tactics for monetizing your social media audiences, download this guide.
Based on our work with global entertainment brands such as Mr Green Online Casino, Blizzard Entertainment, Major League Soccer, the Vancouver Canucks, the Canadian Football League, and other sports and entertainment brands, this guide will show you how to:
Attract and retain advertisers with social media contests
Develop new strategies to keep up with mobile and social audiences
Turn local social media traffic into ticket sales and other revenue streams
Bonus: Social media campaign checklist for every stage in your campaign: planning, deployment, and wrap-up.
Want more?
Learn how you can leverage the power of social media—from creating appealing digital advertising packages, to monetizing online-only content to drive revenue—in our webinar with social experts from Disney Theatrical Group and Mr Green Online Casino.
Watch Benefit from the Buzz: Social Media Strategies in Sports & Entertainment