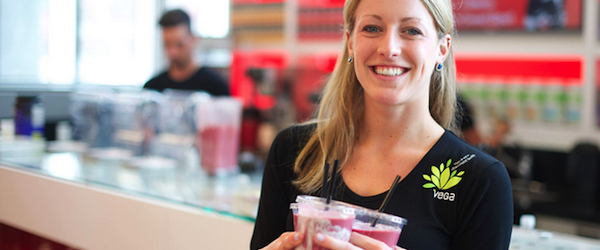 HootSuite Customer Success Story: How Vega Uses Social Media to Grow its Business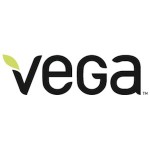 It all began with an idea. Former Ironman triathlete and two-time Canadian Ultra Marathon Champion Brendan Brazier wanted to prove that clean, plant-based nutrition could be had on the go, and without compromise. Brazier brought this idea to Charles Chang's Vancouver basement and they started concocting recipes. Soon after, Vega was founded. Vega's hustle and entrepreneurial spirit launched the business into exponential growth.
In this story, discover how Vega grew brand awareness and loyalty as they transformed from startup to established business. Using HootSuite to focus efforts on building a social media presence, Vega grew a social community of 20,000 loyal followers from scratch. This success on social media was achieved by focusing on 3 main areas:
Elevate customer service to support brand loyalty
Grow an audience through education
Build a community of empowered consumers and brand advocates
Building Loyalty with Social Customer Service
For Vega, faster and more efficient customer service equals happier, loyal customers. Moving Vega's customer service from phone and email to social media meant reaching customers in real-time and being present where they are. To answer product questions and inquiries, Cristina Pagnucco, who manages Social Media and Online PR, monitors Twitter search streams of brand-related conversations in HootSuite. Customer service on social media is a balance of monitoring, answering questions and engaging further in one-on-one chats with knowledgeable Vega Educators.
Using Education to Grow an Audience
Education is an essential ingredient to Vega's marketing success. The driving forces behind this initiative are Vega Educators, who share product knowledge online, and the Thrive Forward program. This free, online program combines personalized educational videos with health plans and recipes to teach customers how to promote optimal health.
Through these initiatives, Vega's content team has access to a wealth of resources and educational materials, which they use as fuel for social conversations. Cristina uses HootSuite to organize and re-share the content. She has set up HootSuite streams to monitor Vega Educators' profiles, popular brand-related hashtags and influential leaders in the industry. In doing so, she can share popular content that encourages conversation and drives follower growth.
"When we look at growth strategy, it comes down to finding the best way to inspire, educate and engage people who see clean nutrition as a support for healthy living" – Cristina Pagnucco, Social Media and Online PR, Vega.
Empowering a Community of Brand Advocates
Vega's social channels are community spaces that connect consumers with educators and Vega's brand advocates. These advocates are influential bloggers, online media and health industry leaders who are interested in reviewing Vega, trying new products or collaborating in a creative way.
In many ways, Cristina Pagnucco is a community facilitator. For example, a customer might share how Vega's training materials assisted in training for and winning a race. Sharing customer success stories helps build a community of empowered customers. To ensure that the communities are supported, Cristina relies on HootSuite streams to listen to, engage with and re-share customer stories.
"Vega has a strong brand loyalty in part because of our employees. We want to provide the best customer service and experience possible to our fans and customers, so it comes naturally. Keeping everything organized with HootSuite makes building loyalty and great customer service that is much easier to manage" – Cristina Pagnucco, Social Media and Online PR, Vega.
Vega uses social media to support communities of consumers and brand advocates alike. Through social media, Vega educates, inspires and helps customers meet their personal health goals. In doing so, they've attracted loyal and happy customers.
Header Photo Credit to Ryan Emberley. Thank you Cristina Pagnucco and Vega for connecting with us!
Want to start building your brand loyalty and customer service? Try HootSuite Pro, free for 30 days.
This story is now available for download!