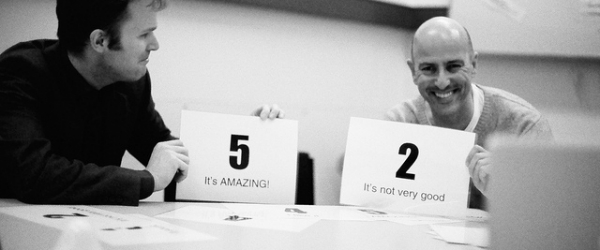 Your Business Needs Business Reviews: 13 Places Where You Can Collect Reviews
There is an abundance of business review sites on the web. From Yelp to the comments in Amazon, business reviews are important to the growth potential of your small business. As a small business owner, you should be aware of where your business is being discussed online. In this post, we will focus on why business reviews are important, as well as explore some of the business review sites small businesses should be aware of.
Why is it important to collect business reviews?
Plainly put, business reviews stimulate business growth. Ratings and reviews play a huge factor in conversion, as it's a more effective method to get users to click through and make a purchase, rather than business citations or most other elements of local SEO. For example, if your search result has 4.5 stars and 18 reviews (compared to lower scores and fewer reviews for your competitors), that's strong social proof that your product or service is trustworthy.
Business reviews also build trust and authority, and give you insight into who your audience is, what their pain points may be, and what customer needs your business is fulfilling or missing. Plus, negative reviews can help inform product improvements.
Here are 13 places where you can collect business reviews
Yelp! is a review site that lets customers rate businesses. It's based on a 5-star scale and is free to sign up and use. Any business or customer can set up a profile on Yelp!. Yelp! is great for brick-and-mortar businesses like restaurants, retailers, local services, and automotive services. As a business owner, you can respond to reviewers, but keep in mind that remaining positive and polite is the best way to approach negative comments.

Foursquare is a local search and discovery service mobile app which provides a personalised local search experience for its users. Launched in 2009, the Foursquare app is geared towards personal discovery. Businesses can use Foursquare to really understand who their customers are, and what type of people visit their business and use their products. It's important for businesses to be available on Foursquare's Swarm App, for those customers who are avid at checking in at places.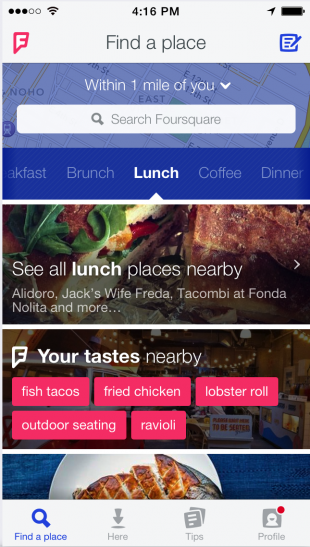 Often, Google is the first point of contact between a customer and a business. From finding businesses nearby, cheap flights, or places to go for lunch, we use Google to help us with everything we want to know—especially when it comes to how different businesses stack up against each other. As a business owner, it's a good idea to get as many Google reviews as possible. For more information on getting Google Reviews, here is a great resource.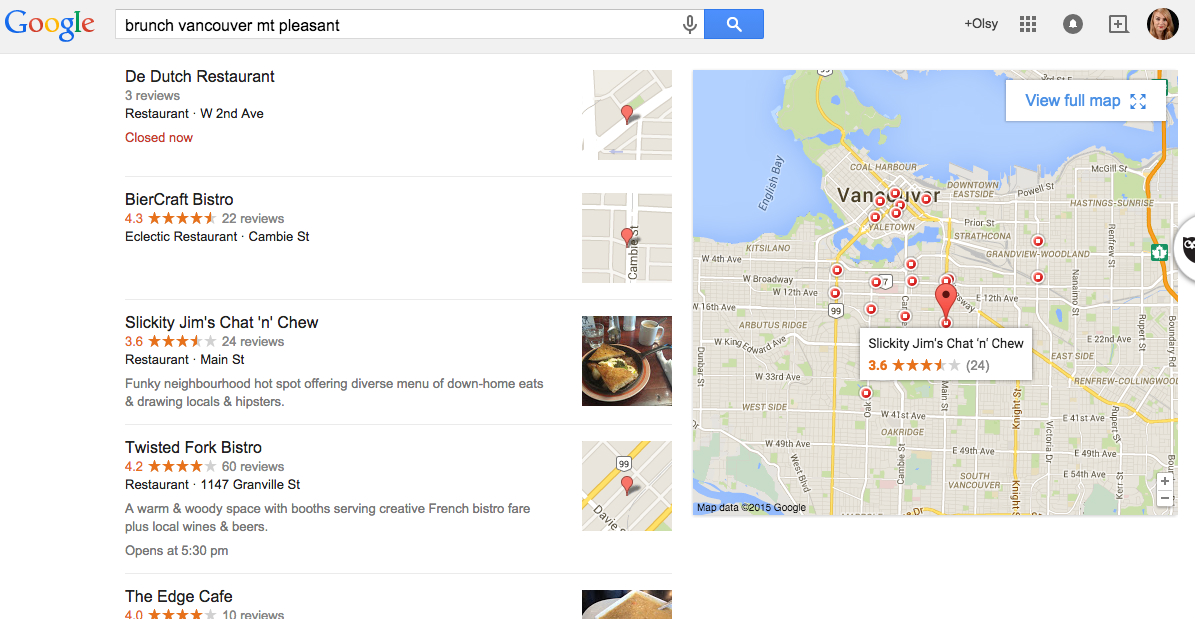 Especially important for businesses in the tourism industry, TripAdvisor is a site that proves reviews for travel-related content. Reviews on TripAdvisor can often have a significant impact on sales within businesses like hotels, restuarants, tours and transportation services. It's important to ensure that your business's review on TripAdvisor is always positive.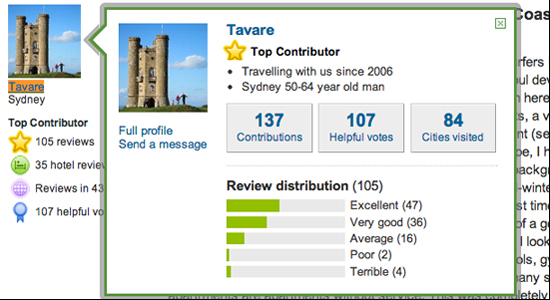 Angie's list is geared toward service-based businesses. Users have to pay for a membership, and as a result, it's seen as a higher-end review site. Compared to other review sites, the tone of the reviews is more thoughtful and researched. Also, the reviews on this site can't be anonymous, which helps cut down on fake or misrepresentative reviews. Businesses are also allowed to respond to the reviews posted about them.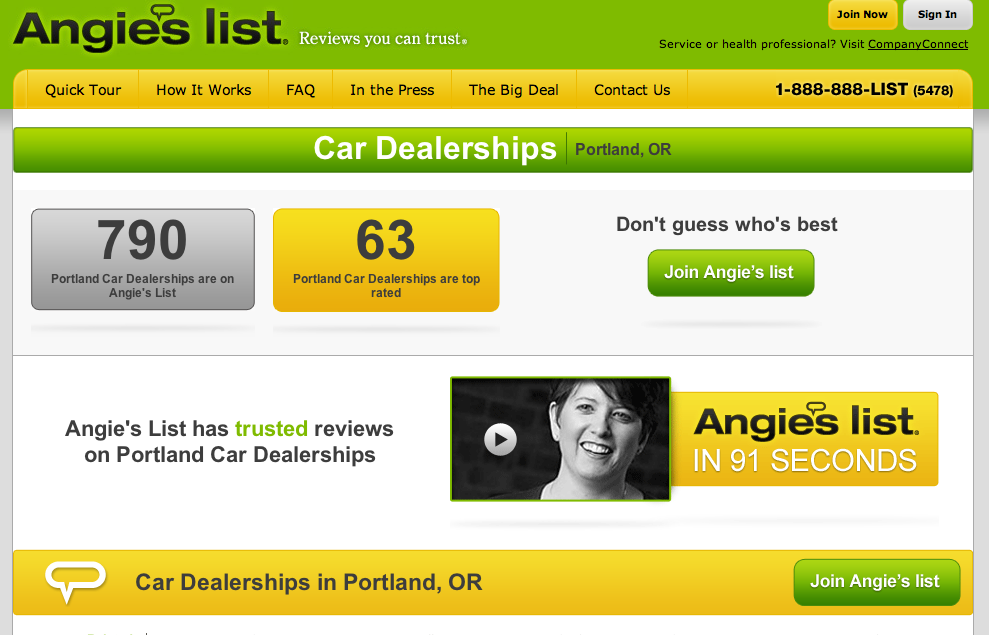 Similar to Google Reviews, Yahoo local reviews let users post reviews of businesses with a 5-star rating system. Yahoo recently received a 1.6% bump in search engine share, due to its recent Firefox default search deal. Which means it's a search engine that businesses should start keeping an eye on, if you haven't given it much thought before.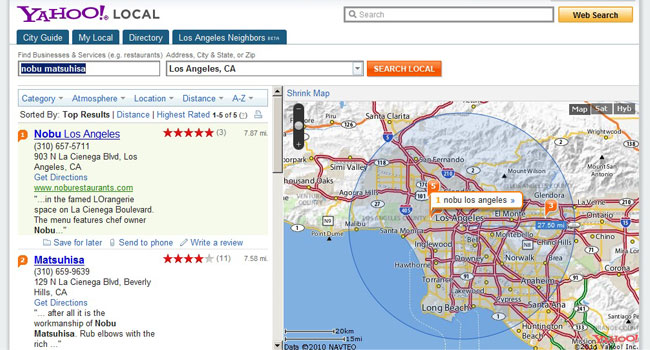 Insider Pages is a user-generated review site. It's free and lets anyone share reviews of local businesses. Their results get indexed in the search engine results pages (SERPs), so even if your target audience isn't using Insider Pages to find and compare businesses, they may still stumble upon and Insider Page review in the SERPs. As a result, it's vital to maintain a positive review sentiment in Insider Pages.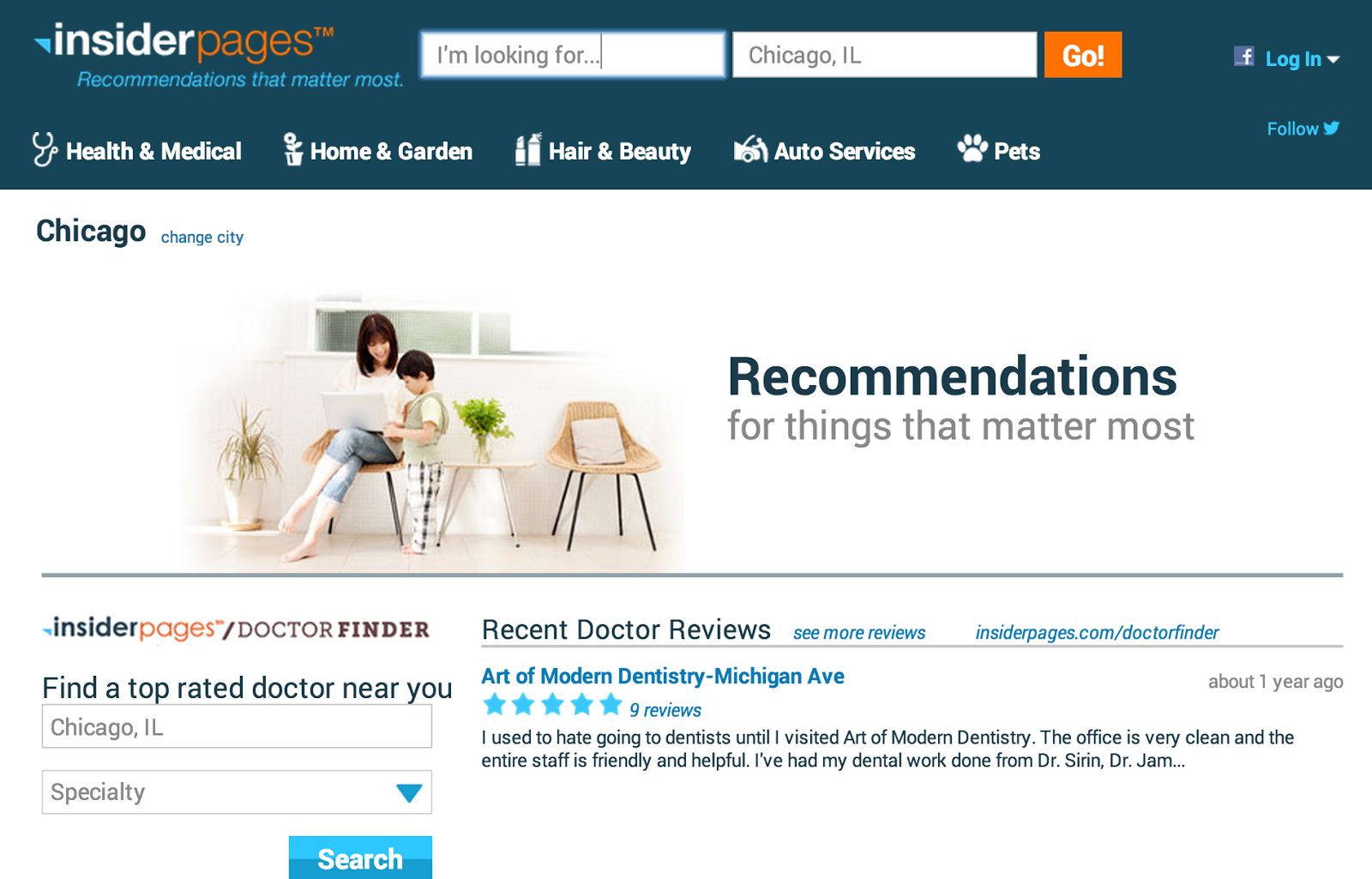 Similar to some other business review sites above, this is also based on a 5-star rating scale, except that instead of growing their own user base, Consume Search takes reviews from the internet and print publications, analyzes the reviews and the sources, and rank them for credibility. People can then visit the site and search for products. The search gives them a ranked list of reviews. Some of the criteria for ranking a review legitimate are the time stamp on the review, how credible the reviewer's top picks are in relation to the top picks of other reviewers, the reviewers experience and how extensive and convincing the reviewer's methodological approach is compared to other reviewer's.

ConsumerReports.org is a non-profit organization that tests, rates, and recommends products based on their unbiased testing of those products. They pay for all products that they test and have 7 million subscribers. To get a positive review on Consumer Reports, your product has to be well-made—simple as that. For each product the organization reviews, they provide the review criteria, product overviews, a buying guide, social sharing buttons. It's all quite comprehensive and, well, helpful.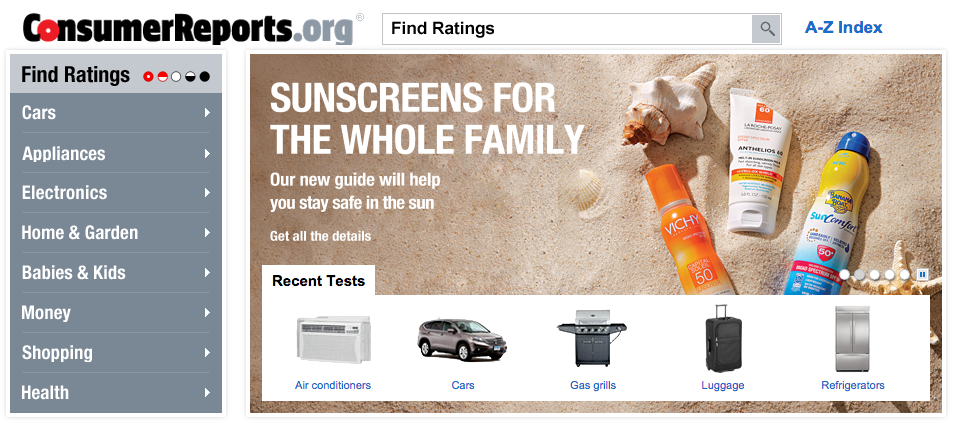 Similar to Consumer Reports, this is also a non-profit site that evaluates all types of businesses against a set of best practices for how businesses should treat the public. They don't outright endorse certain businesses, products or services. Rather they provide overview information, like a bio and the company's accreditation status, a history of any complaints made about the business and whether they were resolved, and customer reviews. They also include their A-F rating of the business.

This is an often overlooked area, but it is a convenient place for fans to leave recommendations of your business. If your business receives a review it will show up as 'Highlights' when you are viewing your timeline.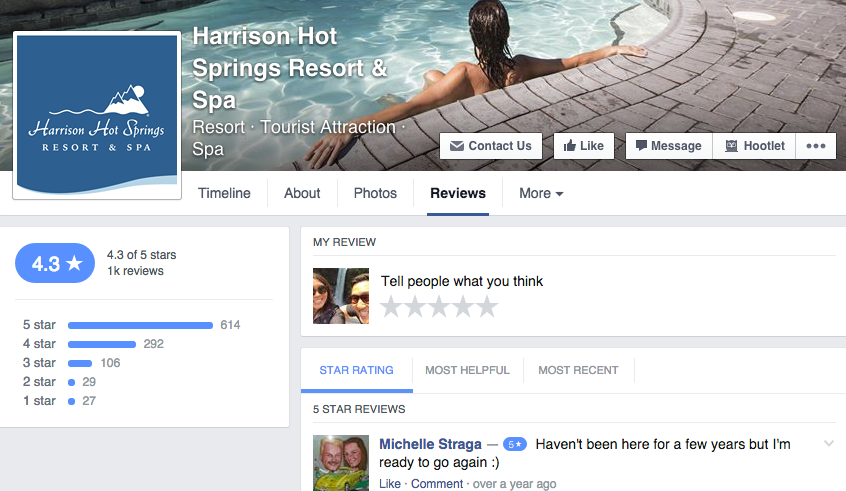 While not traditionally seen as a place to look for reviews, the nature of Twitter and the company's recent deal with Google now means a negative comment about a company on Twitter shows up in SERP's when someone is searching for reviews on your business. Actively engaging with your customers will also help circulate positive mentions of your business.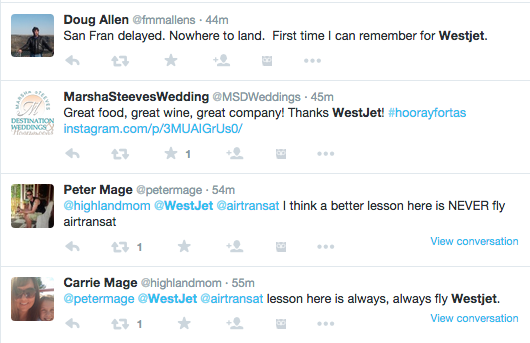 13) Your website
The one place that you have complete control over. Placing positive reviews on your site is an excellent way of highlighting what others think of your product. You can add testimonials to landing pages and product pages, or have a dedicated section of your website that is solely for reviews and testimonials. You can use tools like Qualaroo to ask for reviews directly on your website from your visitors.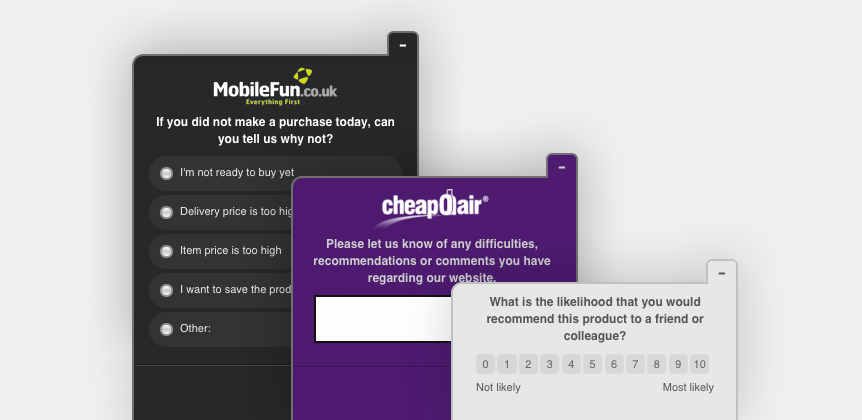 Now that you know where to find business reviews, let Hootsuite Pro help you manage your engagement with customers.
Check out our review-monitoring apps in the Hootsuite App Directory