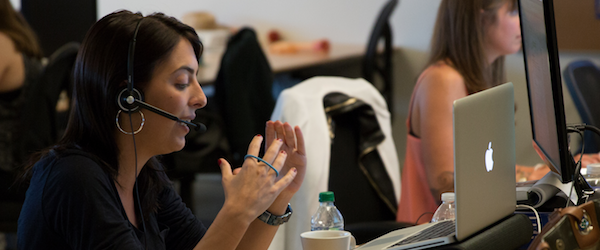 Why Social Selling Matters: Insights from LinkedIn
Every day, your potential customers are turning to social media to research, evaluate, and compare your company against your competitors. For businesses trying to reach customers in local markets, social media plays an especially important role in this new buying journey.
In our upcoming webinar about social selling to local customers, you'll hear from Peter Kim, Director of Sales, Relationship Management at LinkedIn along with Susan Perry, Director of Enterprise Product Marketing at Hootsuite.
In advance of the webinar, we asked Peter Kim to share his insight about what makes social selling important, how to measure your social selling efforts, and the biggest pitfall to avoid.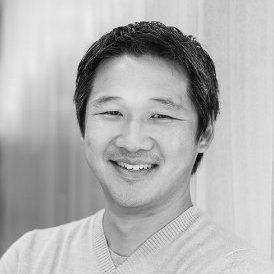 Peter Kim
Director of Sales, Relationship Management
LinkedIn
Being where your customers expect you to be
"Consumer behavior is often the leading indicator of what's expected from businesses," says Peter. "Consumers are researching everything about you, and as a result of this self-directed research, they're coming in better educated, with a perspective that's been shaped through independently sourced information."
This new buying behavior is indicative of how businesses should be adopting to meet consumer needs and expectations. Peter notes that businesses need to retool how they engage prospective buyers or clients, since they are now connecting with them at a different place in the funnel.
"Your prospective customers are just a couple clicks in a search bar away from knowing a lot about you. Or worse—knowing nothing about you."
"You need to prepare," says Peter. "Before you engage with anyone, do some research on them. Find some information to establish a rapport and find some common ground. Ideally, that would be a mutual relationship; someone who can give you an introduction. Commonality is what builds trust."
How to measure your social selling efforts
Peter suggests using LinkedIn's Social Selling Index (SSI) to measure your company's adoption of social selling practices. The SSI is classified into four pillars:
Creating a professional brand
Finding the right people
Engaging them with insights
Building relationships
By adhering to and investing in these social selling behaviors, you can set the groundwork for a successful and effective social selling program.
The biggest mistake in social selling—and how to avoid it
According to Peter, the biggest mistake companies make when using social media as a sales channel is only self-promoting their own achievements, instead of using it to express the values they possess.
"As a sales professional, a potential buyer doesn't want to know how many times you crushed quota. They want to know that you're client centric, that you have a passion for delighting the customer," says Peter.
"The profiles that you manage on social platforms should be written with the buyer in mind as opposed to only representing your achievements, which can come across as very egocentric."
The new relationship between sales and marketing
While social selling is impacting the way customers and businesses interact with each other, it's also having an impact on businesses internally. Peter Kim sees this happening the most with sales and marketing departments, which are becoming more inextricably tied together as a result of social media.
"In many ways, individual salespeople are becoming mini-marketers, and more CMOs are being accountable for lead generation. There's technical integration happening now that will help make this convergence more of a reality in the next few years," says Peter.
As much as social media has transformed both the buying and selling journey, it's important to remember that the fundamentals of effective selling haven't changed.
"You still need a good reputation, integrity, and strong relationships," Peter notes. "The difference now is the scale by which we can operate, and the advances we've made in terms of targeting. The end result is quality, rather than quantity."
Go local: social selling to local customers
For more insight like this, and for strategies and tactics you can use to begin reaching your local customers on social media, register for our upcoming webinar. We'll cover how you can use social media to identify and engage with local prospects—and ultimately become a trusted brand in your neighborhood.
Go Local: Social Selling to Local Customers
Date: Thursday, August 27, 2015
Time: 11 a.m. PST | 1:00 p.m. CST | 2 p.m. EST
Hootsuite and LinkedIn are co-hosting an upcoming breakfast workshop with The Sales Management Association specifically geared to sales managers, sales leaders and sales operations. Management Workshop: Leading the Social Sales Force addresses the essential elements of effective social media engagement for sales, and offers practical management tools for assessing, implementing, and leading social-enabled sales forces The event is happening in New York City on September 2, 2015. For more information or to register click here.