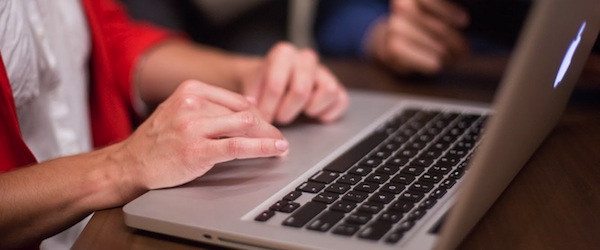 How to Assess Your Organization's Needs for Social Media Education
A few weeks ago, we provided an overview of the three pillars of social media education: custom education, social media practitioner training, and social leadership development. It's important to know the distinctive characteristics of each category and what separates the best programs from the rest. However, any decision you make regarding social media education should also be based on a firm understanding of your business needs and opportunities. This post will help you assess your organization's unique educational requirements for the digital era.
To help you better understand your organization's options, Hootsuite has created an Evaluation Guide to Social Media Education Programs.
Here are six key considerations that you should make when assessing your organization's needs for social media education:
Which teams and departments are active on social media?
What are your social business opportunities?
What are your social media risks?
How well is your social media policy understood?
Who are your social media leaders?
How large is your organization?
1. Which teams and departments are active on social media?
Consider who is currently managing accounts and engaging customers on behalf of your company. Whether you have the resources to conduct a full social media audit, it's important to find out who is active on social channels, what objectives they are trying to achieve, and how sophisticated they are. This will help you work together with other teams to develop shared resources and to choose an education solution that can serve everyone's needs.
2. What are your social business opportunities?
Now, consider who isn't using social media in your company. Is there an opportunity to activate other teams for social engagement with customers, prospects, and partners? Your sales and customer service departments, for example, might be dipping their toes in the water but unwilling to dive in due to lack of knowledge and experience. They may also have concerns over brand and regulatory compliance that can be addressed with departmentally-focused custom education. Your organization's subject matter experts are probably another untapped resource. Your company can greatly enhance its social customer service effort by bringing them into the fold with tool-based training and best practices education.
3. What are your social media risks?
Of course, a wide selection of your organization's sales professionals, subject matter experts, franchisees, brokers, and other employees may already be representing your company through their personal social media accounts or unauthorized branded profiles. If they're not educated on social media etiquette, tool-based skills, and brand and compliance guidelines, they can damage your company as well as their own careers with a single ill-considered tweet.
Not all social media risk stems from unmanaged activity. Your organization's official social media profiles must also be kept secure from hacks and safe from mis-tweets and other gaffes. You may have a social relationship platform and other security-enhancing tools in place, but do your social media practitioners know how to use them properly? Providing social media managers with tool-based skills can greatly reduce the risk of critical human errors.
Next, consider your organization's regulatory obligations and which individuals and teams are affected by them. If you work in a regulated industry, these issues are absolutely central to your educational requirements. Keep in mind that simply banning social media use among affected employees is neither viable from a practical point of view nor sufficient from a compliance perspective. Most regulators expect companies to provide guidance for employees, and just as important, to be able to prove that they have done so.
4. How well is your social media policy understood?
An effectively communicated social media policy is crucial to ensuring your company and its employees are protected from social media risk. It's relatively easy to draft up a social media policy, but what really matters is how well employees understand it in terms of their day-to-day communications. While 85% of companies have a corporate social media policy, only 18% of them report that employees of have "good" or "very good knowledge of the policy and of social media usage in general.
How well is your organization communicating its social media policy to new and existing employees? And does it have a way to track whether employees have retained an understanding of the policy after training?
5. Who are your social media leaders?
Identify the social media practitioners and other key professionals who are currently driving social communications, both internally and externally. You can accelerate your company's digital transformation by targeting these individuals for advanced education.
Social leadership development is valuable at every point in your organization's social media maturity process. If your business is still in the early stages of social media maturity (with ad hoc strategies, an undefined governance structure, and informal processes), then you have an opportunity to enable a select group of people as champions for social business throughout your organization. They could form the nucleus of a future social media center of excellence and share their expertise throughout your organization. And if your company is further along in its maturation (with well defined business goals for social media, and a broader cross-section of the workforce working together to engage customers), then social leadership development can help you take the next step and move to the forefront of social business.
6. How large is your organization?
The dedicated "social media team" in a large enterprise may only contain a few more individuals than a similar team in a small to medium-sized business. However, social media skills are no longer the exclusive domain of a single role, team, or department. Workers in nearly every business function can use social platforms to collaborate with their teammates and to communicate with customers, partners, investors, and analysts. Therefore, a larger organization must scale up its education program in proportion to its workforce.
A bigger headcount might also expand the necessary scope of your educational offering. Generally, the larger your organization is, the greater the need for diversification and specialization within your social media education and training. If you have people spread across a wide variety of regions and roles, you will probably require a layered or modular program. For example, some organizations choose to provide general employees with a foundational curriculum, which they supplement with additional training for specific teams such as sales professionals and customer service representatives.
Keep in mind that scalability is critical to any social media education program, no matter the size of your organization. Choose a social media education solution that is easy to deliver, manage, and measure.
Learn more about Hootsuite's education and training programs today.