Using Automation and Staying Authentic in Social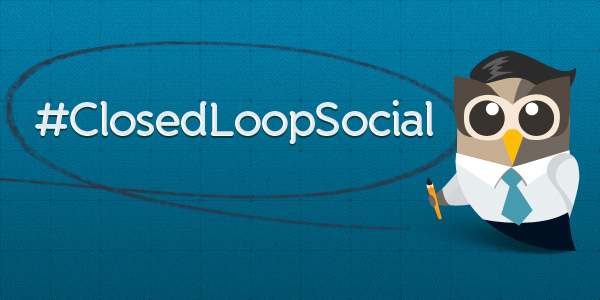 HootSuite VP of Marketing Ben Watson on closing the loop between social and automated marketing. Learn more at the The Science of Inbound Marketing – slated to be the world's largest webinar. Register here.
Social businesses are blowing up worldwide, integrating social media into standard customer engagement roles, including sales, support, HR and marketing, which is typically the first role to take on social for the company.
Leaders in marketing automation, such as HubSpot, Marketo, Eloqua and a host of recent entrants, are increasingly relied upon to help businesses take the manual labor out of nurturing customers, lead management, cloud-based product fulfillment and referrals be as automated as possible.
Hello…hello…hello…
Social automation, both inbound and outbound, is very topical but also very risky in terms of both missing significant issues that may not trend or specific information from your customer base and influencers, as well as caving to the desire to wire up your RSS (or some equivalent auto-content generation strategy) to your social accounts. Automation fails on other technology platforms kept Saturday Night Live and countless scriptwriters inspired for years.
When followers start to drop like disillusioned flies, you will realize too late that this is a very bad replacement for real interaction.
So in a world of customer-lead conversations, how does a business harness the power of automation to be effective as possible in order to combine marketing/social efforts without detracting from authentic engagement opportunities?

As an agile marketer I prefer people and interactions over processes and tools – #manifesto. For me, the power of social is the same as it ever was – a chance to engage my peers, my customers, my friends, my family and acquaintances in an open, engaged public forum for the exchange of ideas and values. This is ultimately what I hope social marketing means – appropriate storytelling and information sharing with people who are seeking said input and stimulation.
Closed Loop Social
One example of how HootSuite closes the loop on automation and social engagement is the recent integration with HubSpot in the app directory. By combining inbound data with social data, teams can monitor and engage with leads who mention keywords, or who have converted on-site, streamlining your outreach process and enabling more opportunities for real, authentic conversations.
In the enterprise hallways we are increasingly turning our attention to deep engagement, command posts and social intelligence with the latter two primarily intended to inform and enable the first – the reason is engagement, the challenge is scale, the fuel is data and surety of action.
Bumper Sticker version: Caution: I unfollow robots. (unless they do a really great job of automated synthesis of text to provide optimally timed responses and messages as a first responder frontline or crisis mediation tactic <- synth that)