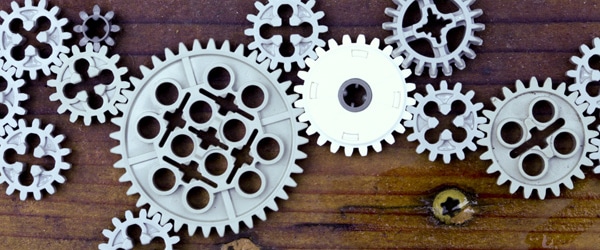 The DOs and DON'Ts of Social Media Automation
With every technological advancement designed to make our lives easier, our dependence on technology for day-to-day tasks grows. Technology helps us do things with greater efficiency, and when it comes to social media, it's only natural to find a way to automate our social media efforts.
For small business owners, social media automation tools are life-savers when it comes to juggling time to grow a business offline and online. However, relying on social media automation tools too much can put you in the risk of ruining your social media presence—it's important to remind your social media audience there's a real person behind the social media accounts. Here are a few best practices to achieve social media success while using social media automation tools.
How to effectively use social media automation (DO!)
Do schedule your posts before you go on vacation
When we are out of the office, vacationing on a beach in Hawaii, we can't dedicate the same amount of time and effort to our social media networks. However, remember that social media never goes on vacation. To ensure that you don't neglect your social networks while away, schedule your social media messages in advance to maintain a consistent social media presence.
Do use social media automation to fill your social media content calendar
One of the most important jobs of a social media manager is to make sure your company's social media channels are never short on high-quality content. However, this task can prove to be difficult. A social media automation tool like the Hootsuite scheduler can help you view your scheduled messages for the day, week, or month, to make sure you fill the gaps between posts. Repurpose popular content from previous months to give the posts another boost. This will help in search engine ranking, and if they performed so well, repurposing popular content can bring new viewers to your website.
Do use social media automation tools to find out the best time to post
Use tools like the Hootsuite Autoscheduler to take note of the best time to post to your social networks. The feature uses a specific algorithm to take note of when the social networks you have chosen to Autoschedule get the most engagement, and allows you to queue messages to go out for those times. Take note that it may take up to 48 hours before Hootsuite can find out when your social network's most optimal times are. To be safe, schedule and send messages through Hootsuite several times before using the Autoschedule feature.
Do add a personal touch to your scheduled messages
Social media automation isn't supposed to replace the humans who own the social networks. Spread out your scheduled posts, and add a personal touch to each post to avoid sounding like a robot. Put the same amount of time as you would invest into ad hoc updates. If you are outsourcing your social media management, create similar expectations.
How not to use social media automation (Don't)
Don't make auto DMs part of your social media strategy
This is a feature that many Hootsuite users request. However, it is unlikely Hootsuite will ever support auto DMs (direct messages). Hootsuite has found very few situations in which Auto DMs were useful to recipients; on the contrary, in many cases they were spammy or malicious. Since Hootsuite aims to be a friendly social media dashboard, this is a feature that will probably not be implemented—which shows why you shouldn't make auto DMs part of your social media strategy. Instead, if you do need to DM, build a meaningful relationship through real conversation with your customers.
Don't treat scheduled messages as a 'one size fits all' tactic
With Twitter's 140 character limit, Facebook's 63,206 character limit, and LinkedIn with a 700 character limit, don't use social media automation to schedule the same message to all networks. Cater your messages for each social network. With Twitter, make sure your message is clear and concise. For Facebook, add more information and an image to increase engagement. And for LinkedIn, adjust your tone to fit a professional audience.
Don't forget to analyze your scheduled messages
Setting and forgetting it is a big no-no when using social media automation. Make sure you are keeping an eye on the performance of your scheduled messages to make real-time adjustments. Use social media analytics tools to track and measure how your posts are performing. With effective social media reports, you'll be able to know whether or not your social media automation efforts are actually working.
Don't forget to read the articles you're automating
A popular form of social media automation is the use of RSS/Atom feeds. This feature allows you to automatically send out articles from RSS feeds you follow directly to the social networks to which the feed is attached to. It's a great way to always have content ready to publish to social networks, but this doesn't mean you can stop reading your articles or vetting out the poor-quality RSS feeds you've connected. The best practice is to align each of your RSS feeds to the strategy of each social network, and check your sent posts regularly so you can catch and delete any inappropriate messages early.
Use Hootsuite Pro to execute these social media automation best practices.
Schedule your social media content more efficiently today!