4 Tips for How CIOs Can Leverage Enterprise Social Media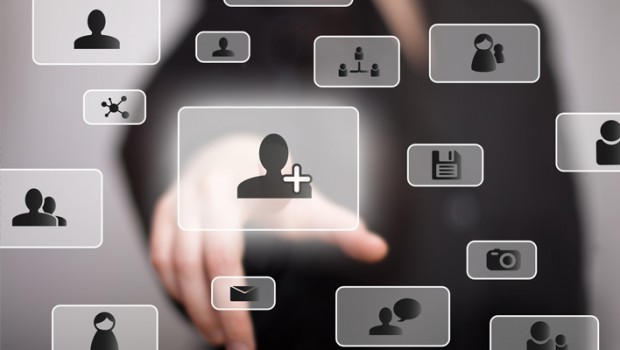 More than three-quarters of Fortune 500 companies have Twitter, Facebook, LinkedIn and other social media accounts.  Many leading companies and brands have multiple accounts, each with its own users, audience, and owners.  As the number of companies using social media to drive their business increases, so do the security stakes.
According to Jeremiah Owyang of Altimeter, "76% of social media crises could have been diminished, or altogether prevented, had companies been prepared internally with the right training, processes, roles and software." This begs the question, what are CIOs and CTOs doing to secure and control their enterprise social media?
Softchoice, one of North America's leading providers of IT solutions and services, has recently added HootSuite Enterprise to their Cloud portfolio in order to help IT decision makers leverage the power of enterprise social media with compliant and secure best practices.
Leverage the Power of Enterprise Social Media

"One of the biggest trends we've seen is the transition of IT from its role of managing infrastructure, to a new position as enabler of the business," says Softchoice Senior VP of Services and Technology & CIO, Kevin Wright. "This transition provides a great opportunity for IT to refocus its energies on finding new ways to become a partner with the business, to empower and support users and ensure that business assets are properly secured."
As companies continue to grow their social media presence, enterprise social media  becomes more and more complex. It's fairly simple for individual employees and departments to start using social media for their jobs, but it presents unique challenges for CIOs and IT leaders.  How can IT enable effective, secure, and compliant user access to an ever-changing set of social platforms and cloud solutions? How can IT set up organizations for success, while at the same time, mitigating the potential risk by providing guidance, control and governance to ensure the security and protection of corporate assets?
A CIO's Enterprise Social Media 4-Steps "Checklist"
Together with Softchoice, we've come up with the following solutions to empower and automate social governance across your Enterprise:
1. Compliance Policy
The Problem: Most enterprises lean heavily on legal for social media support and compliance guidelines. How strict or relaxed your social media governance is depends on your industry and business. Private or public sectors have different guidelines that are often out of date and have yet to consider social media management.
The Solution: Did you know that we offer HootSuite Security and Audit Services? Our professional services team offers an extensive Social Asset Audit. We review policy consultation, best practices, social asset review and consolidation plans, so your enterprise CIOs can rest easy.
2. Social Media Training
The Problem: Scaling social media across enterprise businesses can be challenging when implementing a social media accreditation process. How do CIOs ensure that all of their employees are up to speed with current social media best practices?
The Solution: HootSuite University offers training and certification on social media and the HootSuite dashboard to ensure that every employee understands the features, functionalities and best practices for effective social media management.  
3. Build Community and Start by Listening
The Problem: Customers are active online and talking about your brand, but is your enterprise set-up to effectively listen and build a community around them? By listening with a discerning ear, you will find out what their needs and concerns are – and more importantly, what they're saying about your business.
The Solution: The HootSuite dashboard is fully equipped with listening tools such as keyword, hashtag and @handle search streams and RSS feeds. Start by setting up different keyword searches around your brand, tap into those conversations and listen to your audience.
4. Securing your Enterprise Social Media Accounts
The Problem: Protecting your enterprise's most valuable social assets – profiles and accounts – while retaining control over social publishing with passwords and permissions can be very challenging.
The Solution: HootSuite's security tools are designed to protect and grow with your business' social assets, to ensure the greatest possible return and brand consistency with your social campaigns and outreach. Between Platform and HootSuite Teams security options, we offer a variety of permission levels, SSO and password management tools to avoid compromising public-facing accounts.
To learn more about HootSuite Enterprise, click here. Already a Softchoice client? Contact your sales rep for more information.