Compliance Guide – Ensure Social Media Compliance Across Your Organization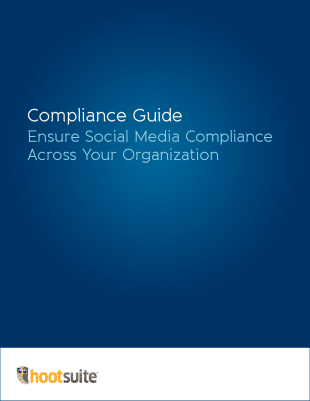 Enterprises in financial services, healthcare, pharma, and other regulated industries face strict rules governing what they can communicate to the public, clients and stakeholders. And these rules extend to social media.
Ignoring social media or even banning its use in the workplace is no longer a viable option for regulated organizations. Regulators expect your organization to have a social media policy, and employees who understand it. You also need effective review procedures, reliable records retention, and global awareness of social media activity.
Integrate content creation, social media publishing and compliance pre-approval within a single platform.
Manage custom social media policies across different business units and social media accounts

Enforce social media compliance with automated systems for post-publishing review

Take the essential steps to integrate social media into your existing archiving practices

Establish security, training and supervision of social media communication to maintain compliance