3 Reasons Why Conan O'Brien Should Be the Next LinkedIn Influencer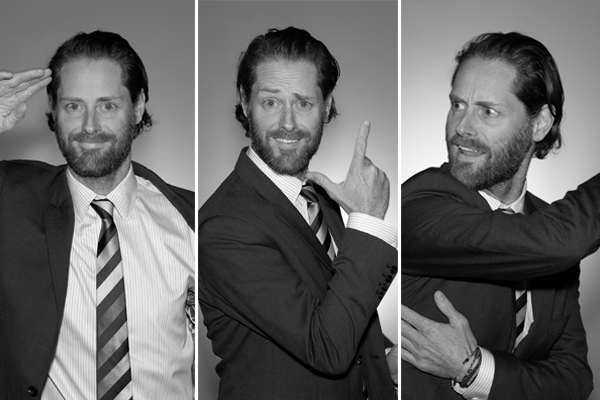 This post was originally published by HootSuite CEO Ryan Holmes on the LinkedIn Influencer blog.
Follow Ryan on LinkedIn: 
Update 2: Conan is now officially a LinkedIn Influencer!
Update: Conan has replied to this post on LinkedIn, and Richard Branson has added his two cents as well:


Last October, I was asked to become a LinkedIn Influencer, joining the company of people like US President Barack Obama, publishing honcho Arianna Huffington, spiritual guru Deepak Chopra and many other amazing thought leaders from around the world. Since then, I've had the chance to offer up my ideas to millions of professionally-minded people around the globe.
The experience has been truly humbling, challenging and fun.
But I've always felt there was a little something missing. Then, last week, Conan O'Brien shared this with his late night TV viewers:
Conan's mission is to expand his social media reach as a LinkedIn Influencer and gain more followers than Virgin CEO and social media titan Richard Branson.
And I'm here to endorse his candidacy. The LinkedIn Influencer blog needs a thought leader in comedy, a visionary who can inspire the world with the teachings of Triumph the Insult Comic Dog, Minty the Candy Cane and Pimpbot 5000.
Without further ado, here are three reasons why Conan O'Brien is without question the right candidate for the job:
1. He's Already a Thought-Leader in his Field
What does it mean to be a super influential thought leader? You have to be ahead of the curve. You have to be able to spot trends before anyone else does. If anyone can do that in his industry it's Conan. In fact, he's been forecasting the year 2000 for the past 20 years.
2. He Brings an Impressive Skillset to the Table
Among the invaluable skills Conan has been endorsed for on LinkedIn are "talking," "pretending to listen," "Microsoft Excel" and "blaming my father." He's also listed on his brand new profile some of his most noteworthy distinctions, like being a certified minister of the Universal Life Church and scoring 120/80 on his blood pressure test.


I was so inspired by Conan's diverse skillset, that I just added "growing a beard" and "rocking plaid" to my own list of Skills and Expertise.
The world's largest professional network needs a comedian to bring some tie-loosening laughter back to corporate world.
3. The World's Thought-Leaders Shouldn't All Look the Same
We need diversity. Conan is a voice of the underrepresented. Of the 300 or so Influencers currently on LinkedIn, I counted less than 10 who have ginger hair, while even fewer appear to be as fair-skinned as Conan (and Tilda Swinton).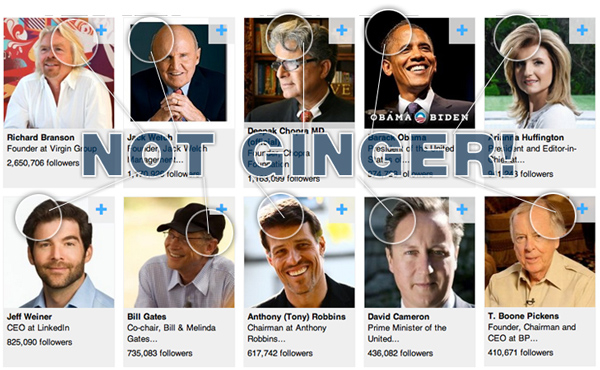 This is shameful. (Although looking closely, is that a hint of ginger in LinkedIn CEO Jeff Weiner?) Adding Conan as a contributor to Influencer will serve as a reminder to us all that thought leaders come in all shapes and sizes. I like to think that I am a voice for the bearded minority. I've also been told I have a bit of ginger in my beard. I'm committed to standing with Conan to ensure that all types of Influencers are represented, even the pigment-challenged and bearded gingers.
For more social media insight and to learn more about my company, follow HootSuite on LinkedIn.