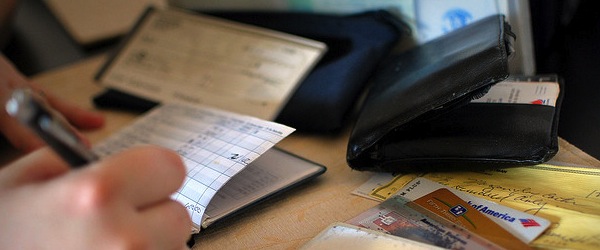 Financial Services: How to Become a Socially Focused Organization
Social media for business is not a one-size-fits-all endeavor. Financial services institutions have specific requirements and regulatory standards that influence, and can even hold back, their social media efforts. Good news: Hootsuite is here to help. We've created the Financial Services: 4 Social Media Strategies for Business Success white paper to prepare your regulated organization for safe and compliant social media activity.
Embrace Social Media with Confidence
The white paper will review the different challenges facing banking, wealth management, and insurance, as well as the opportunities social media offers to each. Download now to find out how your organization can benefit.
In this white paper, you will find learn the four core strategies that financial services institutions can use to successfully implement social media:
Verify and streamline your social media accounts and activities
Establish a consistent, unified social strategy across all departments
Identify and implement metrics and analytics around social media efforts to support business goals
Educate and empower employees across the entire enterprise
Social media has given customers more influence and control than ever before, in every industry. The world of banking and finance is no exception, and in spite of compliance concerns, there is tremendous opportunity for banks, financial advisors, and insurance firms to meet—and exceed—their customers' expectations.
Banking
In addition to social marketing and selling, social customer service is a natural fit for banks. And the banks that are most successful using social media have progressed beyond the customer engagement phase. They are collecting data to target products and advertising where it's most useful, and are picking up on buying signals and getting a better idea of customer preferences by listening to customers' online communications. The white paper also gives discusses how banks can implement customer care processes through a social relationship platform.
Wealth Management
Financial advisors are in a great position to capitalize on social media-driven opportunities. Recruiting new clients, improving relationships, and using internal social networks to connect with in-house experts are easier to accomplish than in the past. The white paper contains statistics to back this up—learn about the percentage of surveyed financial advisors who have acquired new clients through Facebook, Twitter, and LinkedIn. The data shows that wealth management firms that do not have a robust online presence run the risk of not only missing opportunities, but of losing relevance in a world where brand image and reputation are linked to client-generated reviews.
Insurance
Information is gold for the insurance industry. Insurance firms can use social media to educate the public on a variety of topics, which does double duty in building up their brand. People who are searching for insurance options are heavily influenced by branding—knowledge may be power, but perception trumps all. And individual insurance agents can use social listening to understand their clients' concerns and interests. They can communicate with their customers during or after a catastrophe, offering advice to those who are already insured and providing assistance to those with questions.
Financial services is in a great position right now to take advantage of all that social media has to offer—customer service, social listening, engagement, uncovering new business opportunities, and so on. Now's a great time to get started, if you haven't already.