Ryan Holmes in Harvard Business Review ~ Fired for Insider Tweeting: Compliance in the Social Media Era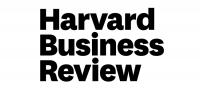 A post by HootSuite CEO Ryan Holmes was featured on the Harvard Business Review site yesterday.  Holmes weighs in on social media compliance – the strict rules that govern social communications in industries like finance, insurance, pharmaceuticals and other sectors.  You can check out the story, and find out whether your firm is social media compliant, here.
For highly regulated industries, social media can be a real legal challenge.  In finance, for example, all social media activity must be recorded and archived.  Firms can be held responsible for what employees tweet – even on their own phones.  And even  just Liking a Facebook post could spell big trouble.
Just ask Gene Morphis, ex-CFO of Francesca's, the big American clothing chain with stores in 41 states.  After a board meeting earlier this year, Morphis tweeted, "Board meeting. Good numbers=Happy Board."  The problem was that this information hadn't been disclosed to shareholders yet, in violation of financial industry rules. Morphis was subsequently fired for his tweet.
Making things even more challenging, social media is spreading at incredible speeds in the enterprise setting.  Eighty-seven percent of Fortune Global 100 companies now use a social platform like Facebook, Twitter or Google+ to engage with stakeholders, according to the latest Global Social Media Check Up.  "You can resist [social media], but your competitors and customers are moving ahead," says social compliance expert and finance veteran Mike Langford.
The good news is that becoming social media compliant is very doable.  The right combination of policy and technology has enabled even firms that handle delicate communications like Goldman Sachs to embrace social media in the workplace.
Step one is to develop a social media policy that fits with your company.  Langford advises a collaborative approach, with marketing and sales, customer service, HR and other departments each defining how they plan to use social.  At that point, the legal team can weigh in to make sure the policy is compliant.
Every policy needs to be supplemented with training.  "Employees, particularly those in the sales and marketing functions, need to know the rules of the road," Langford says.
Next comes technology.  In the financial industry, FINRA compliance guidelines dictate that firms should archive all employee business communications for at least three years.  Other industries also follow this golden standard.  Specialized compliance solutions like Global Relay enable companies to automatically record all social media use, filing it away in searchable, cloud-based servers.  Conveniently, Global Relay is integrated right into HootSuite, offering a one-stop publishing and archiving tool.
Some employee communications, such as changes to "static" content like LinkedIn Profiles, must also be pre-approved by a managing principal before posting.  Systems like HootSuite come in handy here, as well.  Limited permissions – available to Enterprise users – allow firms to feed selected employees' communications into an approval queue for manager review before publishing
Importantly, achieving compliance doesn't have to mean sacrificing the immediacy and intimacy that makes social media so powerful.  HootSuite includes collaboration features and streamlined workflows to let big teams get messages out with a minimum of delay and doctoring.  This combination of compliance and agility is a solution that even the financial sector can bank on.
For the full story, check out Holmes' article on the Harvard Business Review website.