#HootSuite, #HootBar, and Secure Profiles ~ News Roundup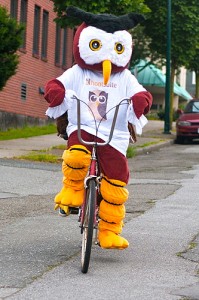 Spring in the air and we're feeling the love. HootSuite is nominated for a Webby and once again appeared on BC Business' List of Most Innovative Companies. We're excited to make the list for a second time as the panel: "decided not to include organizations that have appeared on [their] past lists unless there was something substantial to add to their story of innovation."
As we continue our push to stay ahead of the curve, it's always rewarding to see our work recognized.
With the addition of the HootBar and Secure Social Media Profiles, the HootSuite team is always thinking of new ways to make life easier and safer for you. In this News Roundup, we take a peek into what people are saying about our new features.
Innovation Is Us, Thanks For Noticing
Note: HootSuite has received the nod in two categories (Web / Social Media and Mobile & Applications / Social – Tablets & All Other Devices) for the 2011 Webby awards. Show your love and vote for us!
BC Business – 2011 BC Business Guide to Innovation

What earned this dynamo a repeat appearance on our list (it came in at No. 5 last year) was their relentless determination in pushing the product forward. According to one of our panellists, "In a crowded market, HootSuite is probably the most aggressive in terms of product development and putting out new features." The social web moves fast, and these guys are showing that they can keep up.
Love at the HootBar
The new HootBar has made it quicker and easier to get your tweets out and we're happy to see people have noticed.
Mind Jumpers – HootBar – Use HootSuite In Your Browser
The simplicity of Hootbar lies in the fact that you don't need to use any extra applications. You tweet and post directly from the address bar of your browser. You follow your update with different commands that can either post the update or open the update in the Hootlet.
Janet's Journey Jaunts – HootSuite Add Ons Make Tweeting Faster and Easier
HootBar allows you to post links from the URL window. How cool is that? On a web page you want to share? Click the Twitter Bird in the url bar and post the link to your Twitter account. You can even add text from the URL bar.
Marketing Restaurant Online – Hootbar and Hootlet from Hootsuite-How You Can Easily and Quickly Update and Even Schedule Posts on Twitter and Facebook (Video Tutorial)
Hootbar helps you to easily and quickly update tweets on Twitter. You don't require to use any other twitter applications.You don't even have to leave the main page that you are browsing. Hootlet also helps to make an updates on twitter and facebook. But it's value is in the feature that allows you to schedule posts for the future date and time on Twitter and Facebook.
IP Communications – TwitterBar Becomes HootBar
Techvibes – HootSuite Acquires TwitterBar and Re-Brands as HootBar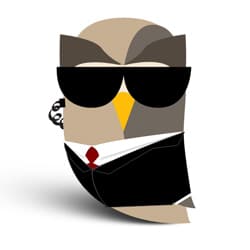 Keeping You Safe
With Chrysler, the Red Cross, and Marc Jacobs making headlines for mistweets, HootSuite's latest security update provides very timely features. Here's what people have been saying about it.
The Next Web – HootSuite Bulks Up Security Across All Platforms
The Vancouver based Hootsuite has upgraded its security for its web application and iOS, Android and Blackberry platforms, adding application-wide SSL and secure profiles.

The benefits of Hootsuite's new security features also include account provisioning, which allows users to share access to profiles without sharing passwords, plus additional measures that prevent malware and spam.
Mashable – HootSuite Adds Features To Help Prevent Twitter Meltdowns
Before the new security measures came along, "a team member who isn't paying attention might accidentally select the wrong profile to publish their personal message to," HootSuite says. "Before you know it, you could have a tweet expressing views on anything from driving skills to drinking preferences which may not be reflective of your brand."

While the Chrysler and Red Cross incidents were attributed to clicking on the wrong account (though only the Red Cross used HootSuite; New Media Strategies employee Scott Bartosiewicz blamed his rogue tweet on TweetDeck), the recent Marc Jacobs intern meltdown tweets came about because there was no way to distinguish between a supervisor and, in this case, an intern. HootSuite also added new multi-tiered account provisioning to address that problem.
Business Insider – How To Avoid Accidental Tweets and Disasters
[…] just this week Hootsuite added a new feature designed to protect brand messaging for enterprises called Secure Profiles. The idea here is that now owners can designate certain profiles (think: your work accounts) as "secure" so that you'll have to confirm your tweet before it's published, thereby making social media so idiot proof most of us can actually do it. The tool was actually created in response to the recent social media mess-ups, which Hootsuite says "caused marketplace confusion and affected brand sentiment – and they were all preventable".
Media Bistro – Avoid Embarassing Mis-Tweets With HootSuite's New Secure Profile Tools
It isn't as easy as it sounds to make sure a tweet gets sent from the right account, especially if you are a large organization and you have multiple people managing multiple accounts.

HootSuite has launched its latest feature partially in response to these high-profile Twitter misfires. Secure Profiles is designed for social media teams, to ensure that there is no confusion when multiple people are managing business Twitter accounts.

Any profile designated as "Secure" will require an extra step for confirmation when a team member opts to tweet from that account.
Locker Gnome – Protect Your Brand's Reputation With HootSuite Secure Profiles
The option to designate a Secure Profile can be found within "Profile Settings". Hootsuite users tweeting from a designated "Secure Profile" will be prompted to "slide to confirm" their tweets when tweeting from these accounts. This should hopefully reduce the number of "PR conundrums", as Hootsuite calls them, as social media managers, whether drunk or just distracted, will no longer be able to post to that high-profile Twitter account accidentally.
The Digital Bus – New HootSuite Feature Response to Chrysler Snafu
Techvibes – Vancouver's HootSuite Adds Secure Profiles Feature For Enterprise Clients
We're Listening
Like all of our innovations, the HootBar, Application Wide SSL and Secure Profiles features were all added in response to your needs. We love hearing how you're using HootSuite and any suggestions for the team.
Let us know in the feedback channel where you can post requests or vote up other suggestions. We've got lots more in store so be sure to follow us on Twitter at @hootwatch for news and updates, and @hootsuite for general announcements.
PS Have you seen our semi-secret "Life of Owly" scrapbook?