Social Media Compliance From HootSuite Enterprise ~ HootGuide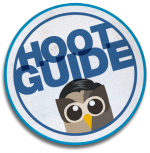 Is your financial organization beginning to use social media in its marketing? HootSuite Enterprise understands the difficulties associated with ensuring effective, secure and compliant social communication. To smooth the transition into social for financial service professionals, HootSuite has partnered with Global Relay to provide a comprehensive social media compliance solution.
Our free HootGuide 'Social Media Compliance' [Updated: March 15 2013] is designed to help your financial institution employ best practices for social engagement while maintaining high standards on compliance and security.


Find out how HootSuite Social Compliance can help financial professionals tap into HootSuite Enterprise for social media best practices of engagement, collaboration, archiving, security,  training and supervision of social media communications from their Global Relay Archive.
Download your copy today. Discover how your financial business can close the loop on social leads while maintaining compliancy in our comprehensive HootGuide 'Social Media Compliance'.
To learn more about HootSuite Enterprise and the features included in this HootGuide, request a personalized demo from one of our Account Executives at http://www.HootSuite.com/enterprise.