Kapow! HootSuite Fights the Evils of Phishing, Malware, and Spam
During the past few weeks, Twitter has been hit hard by phishing scams, malware, and spam. The culprit? Shortened URLs that disguise nasty, suspicious links.
Well, enough is enough. As the screenshot below shows, HootSuite (and owl.y) are making it harder for bad guys to use our service for their nefarious purposes.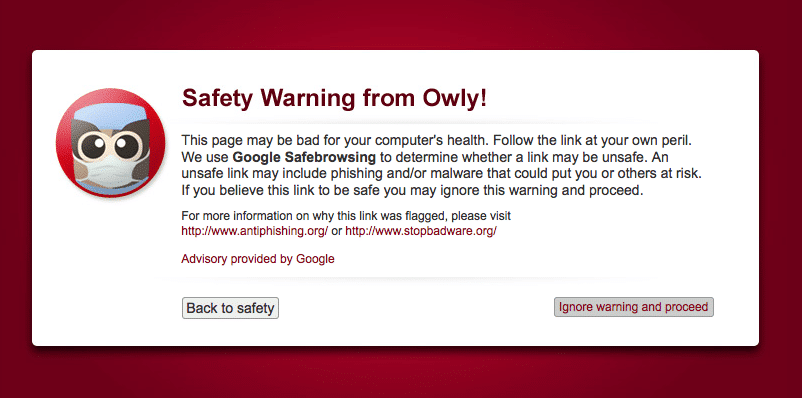 When suspicious links are sent through ow.ly, we send a warning before anyone arrives at the identified dodgy sites. From there, you can click "Back to safety" to return to safe web browsing, or alternately, you can click "Ignore warning and proceed" — that is, if you don't mind blowing up your computer (not recommended ;-)). Instead, read up about phishing and badware at: antiphishing.org and StopBadware.org.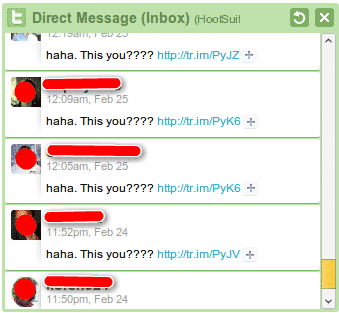 Phishers and scammers are resourceful and plentiful, and while HootSuite does everything we can to protect you and your computer, we recommend the following tips for keeping yourself safe:
Don't click links sent from someone you do not trust
If someone you trust sends messages that seems out of character, be suspicious
Be on alert if you hear news of phishing or malware attacks
If someone offers something too good to be true, it probably is
Never enter personal information on a suspicious looking site
Here at HootSuite, we wish you a safe Internet experience. Heed our warnings, avoid clicking anything dodgy, and — above all — be careful!