HootSuite Launches Social Media Security Services for Corporate Accounts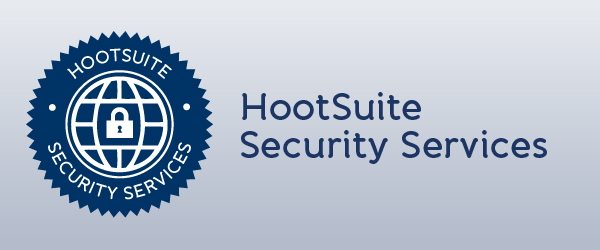 Recent social media account hackings and high-profile mis-tweets show that global organizations must make an extra effort to ensure their social assets are secure. As brands begin to understand the value of social media and increase their social efforts throughout the organization, many fear the risks associated with social media.
To this end, HootSuite has launched HootSuite Security Services to help clients safely deploy social across departments and geographies and protect their brands from the costly mess that results from a social media crises.

HootSuite Security Services provides users with access to numerous resources to help mitigate risks, both internal and external, associated with social media use. These include a Social Asset Audit, Twitter Alerts, as well as Crisis Training and Simulation.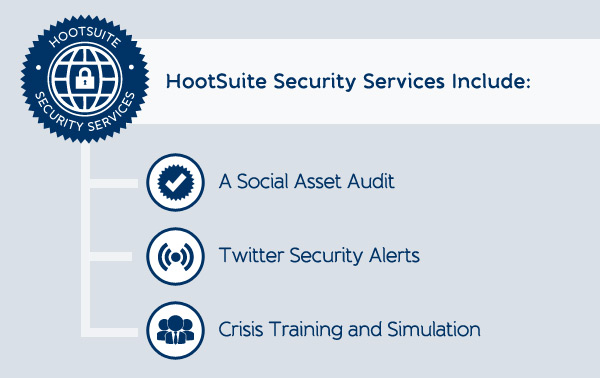 Prevention is Possible
It seems that social media flare-ups are a weekly occurrence these days, with embarrassing, damaging and costly PR disasters resulting from hacked social accounts, internal corruption or errant tweets never intended for corporate accounts.
Yet, according to Jeremiah Owyang of Altimeter, the vast majority of these social media crises are preventable. "76% of social media crises could have been diminished, or altogether prevented, had companies been prepared internally with the right training, processes, roles, and software," Owyang explains.
Providing centralized control, alerts and crisis training, HootSuite Security Services are insurance for valuable social assets against both internal and external threats. Key components of the program include social media education, training, best practices and simulations along with innovative social media security tools and the highest level of support and account management available.