The Canadian Medical Association (CMA) aims to be the national voice in health and turns to social media to do it. One of the organization's major initiatives is "Demand a Plan," a campaign that calls on federal political parties for the development of a national seniors care strategy.
The CMA were initially aiming for 10,000 campaign supporters by election day, October 19, 2015. But after turning to social media, 24,000 supporters had signed the petition in just a few months. The campaign hashtag #SeniorsPlan was shared over 3,000 times.
"Rallying social media around public campaigns like Demand a Plan is a cool way to create loyalty among Canadians who care about current issues," shares Dominique Jolicoeur, who led the Demand a Plan digital strategy and developed CMA's social media strategy.
But the CMA has never experienced such high levels of engagement on social media. We chatted with Jolicoeur to find out what's changed.
Tapping into your employee's potential reach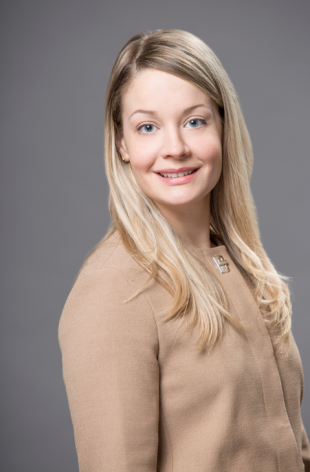 A few years ago, the organization's social media strategy did not incorporate employees or CMA members. But, as Jolicoeur reaffirmed by earning her Advanced Social Media Strategy Certification from Hootsuite and Newhouse School, employees are important advocates and educators.
"The CMA has over 80,000 physician members. Encouraging them to add their voice to the health issues Canadians care about is essential when implementing our advocacy campaigns," said Dominique. By providing them with approved messaging or content, they can drastically extend the reach and success of influential campaigns. For the Demand a Plan campaign, Jolicoeur and her team did just that. They provided advocacy training, guidelines, and a set of pre-authorized content and videos that employees and members were encouraged to share.
Preparing your organization for an influential campaign on social media
To prepare for the big campaign and help CMA fully realize the potential of social media, Jolicoeur went through the Advanced Social Media Strategy Certification from Hootsuite and Syracuse University's Newhouse School. During the online course, she learned how to:
1.    Conduct a social media audit and improve current social presence
2.    Develop employee advocacy through internal training
3.    Create a measureable social media strategy
4.    Establish a risk management flow chart
Auditing social media
During the social media audit, Jolicoeur looked at what was working and what needed improvement. She did a comparative analysis of other similar organizations to see what they were doing on social media. For example, the Canadian Medical Association Journal shares content across multiple media, such as their corporate blog and podcasts.
Training teams on social media
During her audit, she realized the importance of engaging leadership and providing staff and members with tools and education. Part of being a brand advocate for CMA includes teaching physicians and employees how to get their message heard using social media. Jolicoeur created internal guidelines for staff and opened up training sessions on best practices for engaging on social media and using Hootsuite.
Establishing a social media strategy
"A social media strategy presents us with a guide on how to modernize and personalize the CMA. Using ASMS as a blueprint, we did an audit of our social channels, determined our maturity, and established a social media strategy that included employee advocacy and social campaigns."

—Dominique Jolicoeur, Advisor, Digital Marketing, Enterprise Marketing, Canadian Medical Association
Creating a risk management flow chart
Part of CMA's strategy needed to address how best to respond to negative comments on social. Because they deal with many controversial health care issues, such as physician-assisted death and immunization, Jolicoeur and her team created a visual guide of how and when to answer, based on her learnings. This would help guide future conversations and protect the brand online.
"Risk management flow charts are a good visual reminder of how and when to engage on social media, particularly on controversial topics," shares Jolicoeur.
Final thoughts
CMA's Demand a Plan was the first of many successful campaigns because they were organized, strategic, and dedicated to empowering employee advocates with social media education.
Learn more about the Hootsuite-Newhouse Advanced Social Media Strategy Certification.