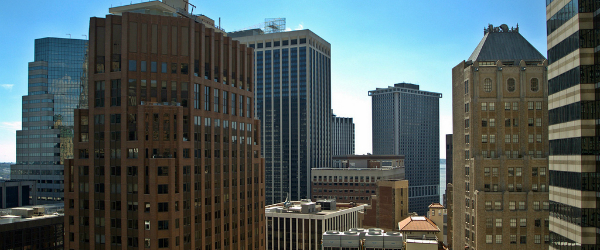 9 Steps Banks Can Take to Reach Social Media Success
Customer relationships are crucial to every bank's success, regardless of size and scope of the institution. Keeping communication lines open and giving customers opportunities to connect via their chosen channel will give banks the competitive edge as people seek more personalized interactions.
Today's banking customers have high digital expectations. The 2014 World Retail Banking report from Capgemini and Efma found that, "Social Media Banking will gradually become a permanent channel for retail banking as growth in social media penetration and adoption continues among customers and as banks look to leverage this channel in innovative ways for building a personalized customer-bank relationship."
Some banks have been slow to fully embrace social media due to compliance and security issues. The good news is that the risk around adhering to regulatory standards can be mitigated by investing in a solid social media foundation that includes education, defined workflows, and a social relationship platform that suits the business's needs. Hootsuite has created the Banking: 9 Social Media Guidelines That Drive Business Success guide to help transition your business into a social one.
Learn how banks and credit unions can turn to social marketing, social selling, and social customer service as part of their overall business strategy by:
Getting a handle on their social media presence. As institutions grow, merge, and acquire new business, executives may not be aware of the full scale of social media across all divisions. A social media management system like Hootsuite can help inventory accounts, centralize ownership, and help implement security measures.
Creating a social strategy that works for the brand. By identifying business objectives and getting consensus from major stakeholders, firms can build a unified strategy that works for all divisions: Marketing, Sales, Customer Service, HR, Compliance, and IT. From here, formalized processes and workflows can be put into place so social media efforts are aligned and effective.
Staying ahead of regulatory compliance so that social marketing, selling, and customer service can be the focus. The banking industry does need to adhere to rules and recommendations from regulatory bodies. But this doesn't mean social media is off limits—especially if a business uses a social relationship platform like Hootsuite to institute compliant workflows and manage the publishing process. This way, standards are consistently met, mistakes avoided, and customer service remains a priority.
The guide also highlights the importance of educating the workforce and defining workflows, having a solid content and targeting strategy, and demonstrating ROI. Discover how your banking institution can make the commitment to social media success today.