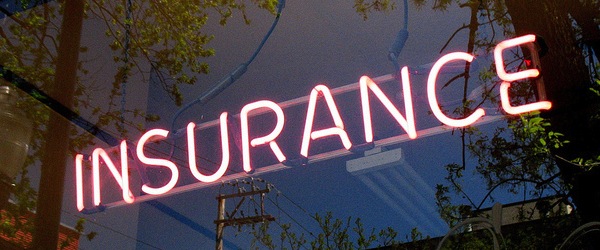 How the Insurance Industry can Safely Integrate Social Media
The insurance industry, like any other that relies on customer relationships, is in an excellent position right now in terms of social media adoption. We here at Hootsuite have watched a wide range of service-based businesses embrace social media and reap the benefits. From apparel manufacturers to food truck operators, businesses that want to connect with their audience are integrating social media into their customer service strategies. And now is the time for the insurance industry to follow suit.
We've created the Insurance Industry: 9 Social Media Guidelines that Drive Business Success guide to help insurance firms implement a social media strategy that supports business goals and delivers measurable ROI, while adhering to compliance requirements. Download the guide now to find out how your insurance firm can safely and confidently integrate social marketing, social selling, and social customer service into its overall plan.
The guide breaks social media implementation and integration down into easy-to-follow actions, including:
Understand your social media presence: Many insurance companies do not know the full extent of social media use in their organization. Hootsuite can help by providing audit capabilities and centralized ownership of all social media accounts.
Create a unified social media strategy: Are the firm's social media goals aligned across teams, business units, and regions?
Stay abreast of all compliance regulations: Find out how robust social relationship platforms such as Hootsuite can mitigate risks, ensure compliance, and confidently engage in social marketing, selling, and customer service.

Offer continuous education and training for employees:

Build up local relationships:

Improve social media workflows and processes: Social media has redefined the delivery of service to customers in a cost-effective manner. Learn how your firm can improve service levels through more efficient internal workflows.
Gather data to prove ROI: Social media lends itself to measurement and analytics because it creates data that can lead to intelligent action. Find out how social relationship platforms like Hootsuite can help.
Engage audiences with useful content: Learn how to stay active on multiple social networks and develop an effective content strategy that customers will find interesting.
Commit to the plan: A social relationship platform isn't merely a convenient way to manage social media, it's the foundation for a robust social selling and relationship-building strategy.
Carriers, brokers, and agents can find unprecedented opportunities on social media by listening to their customers, gaining valuable insight into customer behavior, and providing customer service above and beyond what was previously possible. Download the Insurance Industry: 9 Social Media Guidelines that Drive Business Success guide and find out how your insurance firm can get started today.