How to Keep Client Rants From Going Viral ~ Ryan Holmes in the WSJ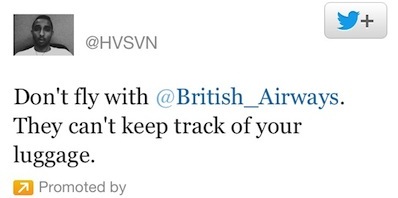 This article first appeared in the Wall Street Journal. You can view the original here.
Here are a few stats that might keep customer service managers up at night. According to a recent Nielsen survey, more than half of all U.S. consumers now turn to social media to air questions and complaints about products and services. Meanwhile, Oracle reports 81 percent of Twitter users expect a same-day response to their queries. Whether your business is a startup scrambling to build a customer base or an enterprise-level company with tens of thousands of clients, dealing with consumers online is a new – and daunting – challenge.
Rather than having to obediently wait on help lines or for email support, consumers can now shout on social channels and be heard by a mass audience, instantly. Consider what happened to British Airways last fall. Several pieces of luggage were lost on a Chicago-Paris flight, hardly an unusual occurrence. But when reaching out for help via formal customer service channels got no results, disgruntled businessman Hasan Syed turned to Twitter.
Syed paid an estimated $1,000 to send a promoted tweet. His message was brutally direct: "Don't fly @BritishAirways. Their customer service is horrendous." As a promoted tweet, of course, his warning was blasted out not only to his followers but to thousands of other users on the network – an audience that can be strategically targeted by geography, keywords, interests and even gender.
Incredibly, it took British Airways more than 10 hours to notice and address the complaint. By that time, it had been retweeted thousands of times and picked up by popular tech news websites. After just a few days, several thousands of  Twitter users  saw Syed's rant and stories on it ran everywhere from the BBC to Fox News.
In one respect, it's hard not to feel bad for British Airways: Losing luggage isn't a major disaster and shouldn't have been turned into a PR crisis. On the other hand, monitoring and responding promptly to the barrage of comments and critical customer reviews on social media is clearly a bigger priority than ever. And this requires a new approach to customer service.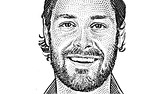 Frontline support teams remain critical, but customer service in the social media era needs to be radically decentralized. In other words, it's essential that all employees become the eyes and ears of an organization on social media. Surely some of British Airways' staff stumbled across that paid rant on Twitter before it went viral, for instance. But I'm guessing that customer service just "wasn't their job," so they may have simply ignored it.
Customer service in the age of social media, however, needs to be everyone's job. This doesn't mean every employee has to be glued to Facebook and Twitter streams all day. Social media listening tools make it easy to track brand references and mentions, and these functions can still be handled ably by a small, dedicated team. At my company, for instance, we have a 17-person customer service team which uses our own social media product to handle 8 million users.
But at the same time, as social media becomes more integrated into the corporate workflow employees in general are spending more of their day on social channels. And they're inevitably coming across tweets and posts that require, if not their own attention, then the attention of someone else in their company. We saw this happening so often within our company, in fact, that our engineers developed a tool that let anyone "assign" a Tweet to anyone else for follow-up.
This kind of decentralized customer service approach is partly born out of necessity. Customer reviews and negative comments can go viral so quickly on social media that it's critical to have all hands on deck. But the strategy isn't just about putting out fires. It can also yield unexpected benefits.
Late last month, for instance, Twitter user Jay Rooney (@RamblingRooney) stirred up trouble by launching this message into the Twitterverse: "Just found out that @tmobile doesn't charge extra for overseas data. What the hell am I still doing with @ATT?" Unlike British Airways, T-Mobile and AT&T both responded promptly to him on Twitter, touting the advantages of their respective services. Then, something unusual happened.
John Legere, T-Mobile's CEO, entered the conversation from his personal Twitter account, writing back: "@RamblingRooney bet @ATT's CEO isn't going to join the convo. Come join the #WirelessRevolution! #Uncarrier."
Was Legere glued to his Twitter stream, searching for mentions of T-Mobile 24/7? I doubt it. But someone in his company likely saw the conversation unfolding and took the initiative to  forward him the message. At AT&T, apparently, no one thought to take that step. In the end, disgruntled customer Rooney tweeted back to T-Mobile's CEO with his decision: "@JohnLegere You definitely caught my attention, good sir. Going to a @tmobile store to inquire tomorrow!" In this instance, the payoff for T-Mobile was a new prospect.  But it's not hard to see how this decentralized approach to customer service might open up far bigger opportunities and partnerships.