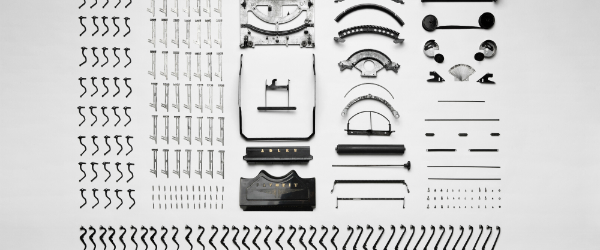 3 Challenges in Enterprise Social Media (and How to Solve Them)
In this post, you'll discover how large companies with multiple products and business divisions can better manage social media activities.
You can also find more expert steps in our free resource, Manage Complexity: 4 Ways to Simplify Social Media in Large Companies.
When managing social media in large companies, you need to account for multiple product lines, regions, business divisions, and external partners.
In this post, we'll share some of the most common challenges in enterprise social media we've seen… and a few solutions.
Get the complete resource
These insights come from Manage Complexity: 4 Ways to Simplify Social Media in Large Companies.
This white paper is based on interviews with social experts—as well as our experience working with over 1,700 enterprise customers including ANZ Bank, Oakley, Sony Music Entertainment, and WWF International.
You'll discover:

How to establish clear accountability and defined roles
How to structure social media with multiple products and regions
How to drive innovation—by helping employees experiment without the fear of mistakes
#1 – Picking the right metrics to inspire large teams  
A survey of over 300 marketers by Contently, a leading content marketplace for brands, found that over "90 percent of marketers were not confident in their key content metrics." It's not just about investing in better analytics. Teams need the confidence to know where to focus their attention.
Metrics tell your team where to devote their daily energy. If leaders aren't confident in these metrics or if they shift focus from quarter to quarter, this can derail efficiency and create very confused employees.
Metrics need to inspire and connect individual actions of employees to the broader mission of your company. Getting them right is incredibly important.
Bill Macaitis the CMO of Slack, which is one of the fastest-growing enterprise software product in history, put it this way: short-term metrics make marketing teams do short-sighted things.
"If you're focused on short-term metrics, like leads, the pipeline and the opportunities—the very traditional sales-type metrics—it creates a lot of incentives to do bad things to people—like putting them on prison cell-style landing pages, or calling them before they're ready."
Macaitis says, "we're seeing a revolution in marketing, where we starting to think about advocacy marketing, life-cycle marketing, nurturing, and content marketing. A lot of these are really meant to reach people earlier in the funnel, provide great content, provide a great experience . . . and find the people who really love you to leverage that evangelism to spread the word."
#2 – Structuring social media teams with multiple products and business divisions
Building the most effective team structure for large companies can be daunting. Only 16% of organizations feel confident in their social media governance model, says a recent study by Altimeter.
In our experience, companies often begin with a product-focused lens, building social media profiles and teams to support different products and business divisions.
But do these internal divisions and complex brand ecosystems make sense to your customers?
For example, one of our enterprise customers is a global company with multiple household products. Customers love their central brand. But to make social media easier to manage across their multiple product lines, they divided up their teams by business divisions and the countries they serve.
The challenge was that customers didn't understand (or care to learn) these internal divisions. They might buy a product from the kitchenware division but then engage and ask questions on the central brand's Twitter handle.
James McIntyre, a Solution Delivery Manager at Hootsuite, helps some of the world's largest organizations structure their social media teams. "Fracturing social media followings is often a mistake," he says.
"Many companies break down their audiences into different products, creating many different accounts for each section of the business. A better approach is to begin where your audience is. For example, if you have a range of household products … where do people talk about kitchenware? Where do they talk about cleaning products? Begin by building out different social media profiles around those customer communities."
Assignments in your social relationship platform can also help. For example, customers might contact your central brand when they have a customer support question. Assignments can then route that response to an internal division (such as to a product specialist in your TV division).
This helps to create two structures: the visible organization that the customer sees (your global brand and related accounts) and the internal organization (how you coordinate and collaborate).
#3 – Dealing with decentralized teams and activities
With a growing number of teams and external agencies helping to execute social media strategies, your company needs tight workflows and coordination to enable a consistent, unified voice. But as rule-heavy processes and systems grow, employees can become inefficient.
Whether it's having too many stakeholders on planning committees or having unclear roles and ambiguous metrics, all of these decisions impact the efficiency of teams.
One of the best places to start is by removing ambiguity from roles and teams.
As Julian Birkinshaw, a Professor and Chair of Strategy and Entrepreneurship at the London Business School, recently wrote in Harvard Business Review, "Changes to job titles, to the layout of the office, to the agenda of the weekly meeting, to decisions about who gets promoted — all of these are attention 'cues' that collectively shape people's views of what is important, thereby shaping how they behave."
Once you've clarified roles and responsibilities, collaborate and solve a common social media challenge together—for example, brainstorming ways to drive more referral video traffic from Facebook.
We recommend that you have a weekly social enablement call to bring together different divisions or countries to share best practices.
One week, a manager in Brazil might share new Facebook engagement strategies they've found to be effective; the next week, the London team might offer tips for writing blog posts on LinkedIn. Focus on the weekly wins (such as the top shared content) and analyze success together.
What to do next:
We've offered a few high-level solutions in this post.
These insights come from Manage Complexity: 4 Ways to Simplify Social Media in Large Companies.
In this resource, you'll discover:
How to identify and eliminate unintended complexity in social media
Best practices for managing social media in large companies
How to structure your social media teams