Social Compliance 101: An Interview With Strategist Mike Langford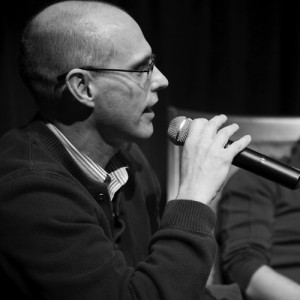 Is your firm social media compliant? Financial services, healthcare and many other industries face strict rules governing what they can communicate to the public, clients and stakeholders. And these rules extend to social media. Having a social media policy, training employees on dos and don'ts and using the right technology (ahem, Social Media Management System, HootSuite) are all critical pieces to social compliance.
HootSuite CEO Ryan Holmes recently discussed how to develop a social compliance process in a blog post for Harvard Business Review. For expert advice, he consulted Mike Langford, a financial industry veteran and CEO of Austin-based Big Beak Media, a digital agency specializing in social media and compliance strategy. In this two-part interview for HootSuite (Read part 2), Langford offers his perspective on the importance of compliance and how to bring your firm up to code. Without further ado, here's the first installment, which looks at why social compliance in the workplace is so important.
Demystifying Social Media Compliance
HootSuite: Which industries should be concerned about social media compliance?
Mike Langford, Compliance Guru: The biggest and most obvious ones are financial services, healthcare and the pharmaceutical and biotech industries. However, many other industries like food, real estate and even the government (including politicians running for office) need to be mindful of compliance when it comes to social media. Think about all of the traditional advertising you see on TV, hear on the radio or read in print with the big disclaimer attached. In any situation in which a regulatory body has been given oversight of advertising or public messaging in order to protect the consumer or our society as a whole, you should expect to see compliance requirements for social media. In the case of regulators in the financial services industry, which is where I'm most familiar, you have the SEC and FINRA for investment firms, the NAIC for insurance, and the OCC for banks. And of course the FTC and state regulators are also in the mix when it comes to advertising financial services and products.
HS: What are the top three things that businesses DON'T know about social media compliance?
ML: 1) Your regulated employees are using social media for business in large numbers already without any compliance process or technology in place. Want proof? Go to LinkedIn and do a search for people currently employed by your enterprise. You will likely see thousands of them. Many of them will have very extensive networks. If you can get this level of insight with a 30-second search effort, so can a regulator.
2) Social media compliance will never be this cheap again. Every day you wait it gets more expensive. Your competitors aren't standing still and neither are the regulators. Today, you can take a measured approach, hire the necessary talent, acquire the social media compliant technology for a reasonable price and do a staged rollout. However, if you wait a year or two not only do you run the risk of regulatory problems, but you'll likely lose talent, customers and find yourself paying through the nose to rollout social in a fire-drill, crisis mode.
3) It's possible that your firm may be held liable for regulatory violations initiated via an employee on his personal device. It comes down to a question of agency. As an example, a registered representative of a financial firm regulated by FINRA needs to abide by the same regulatory standards when using his smartphone for business communications as he would from his office computer. The agency relationship doesn't stop at the front door of the office building.
HS: How would you respond to a boss who says, "I don't want my employees using social media at all. The compliance issues are too complex?"
ML:You can wish away social media usage by your employees all you want, just as you can wish away iPhones and the internet. But you know that's not the reality of the world we live in. Restricting communication, access to information, and people networks is something I doubt you'd champion as a sound business practice for the 21st century. Try to imagine business being done on the scale you have today without the web, email and cell phones. And yet each of those technologies were mooched and feared as time sucks 15 years ago.
Why Compliance Matters
Compliance is a cost of doing business in your industry—That's just a fact. Your employees are already using social media for personal and professional reasons. Many of them have likely made significant contributions to your company either by recruiting top talent or connecting with a business prospect that lead to a sale via social media. You can resist but your competitors and customers are moving ahead.
If you're interested in this topic, make sure to read the second installment of Mike Langford's interview, on how to build a social compliance process for your business.

In the meantime, check out HootSuite's new guide on social compliance in the workplace: a practical roadmap for businesses on how to bring together policy, training and technology to achieve compliance.
[clear]
Mike Langford image: (CC) Derek Wilmot. www.derekwilmot.com