Japanese Mistweet about "North Korean Attack" Shows Need For Better Social Media Security
Tensions are running high in the Korean Peninsula, and when tension runs high people make mistakes.
This mistake was a big one.
Government officials in the Japanese city of Yokohama mistakenly tweeted "North Korea has launched a missile," to around 40,000 Twitter followers on April 10th.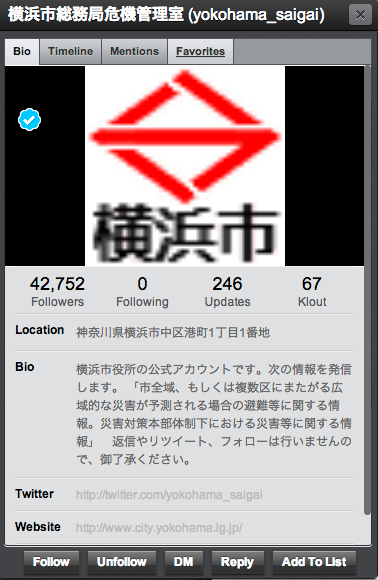 This high-profile mistweet was evidently prepared in the case of a North Korean attack on Japan, as indicated by blank spaces in the tweet presumably left for the time of launch.
Being prepared is one thing, and the government has a clear interest in quickly notifying people in the case of an attack. But someone got ahead of themselves and the tweet was sent out, potentially causing citizens in the city, and the country as a whole, unnecessary fear and concern.
Even worse than the initial error is the fact that it took the city's officials 20 minutes to notice and retract the tweet, issuing an apology to followers of their official Twitter account @yokohama_saigai.
The Japanese officials at Yokohama are far from alone in their error. In the past few months we've seen high-profile mistweets and Twitter account hackings, including those of Burger King and HMV.
But governments are in the unique position of having inherent legitimacy, and an erroneous tweet from a government account could have a significant impact on the citizens that follow it. They have a responsibility to properly train the staff on using social media so as to provide people with accurate and important information.
New York City: a Model for Governments Everywhere
The City of New York prepares itself for emergencies by creating a social media emergency protocol as a part of their social media strategy. By properly training employees and then using HootSuite to manage all of its social efforts, New York officials were able to rapidly and effectively capitalize on social media during Hurricane Sandy.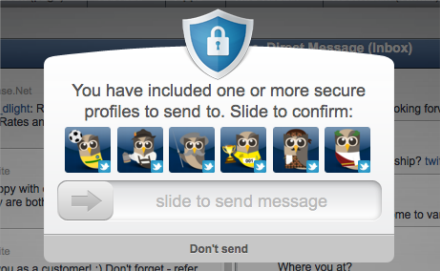 Part of this is the result of HootSuite's security and permissions features. HootSuite offers a variety of permission levels which you can apply to your team members, granting them appropriate access to publish to certain social networks on your behalf.
And for Enterprise clients, the secure profiles function adds an extra level of prevention against mistakenly posting to the wrong account, or as in the situation with Yokohama, posting a message at the wrong time. It does so by using a security slider which forces social managers to reread and confirm their intention to send a tweet before it is ever made public.
All in all, a social media strategy is the first step to preventing the most basic errors on social media. As the Japanese mistweet made clear, those 140 characters carry a lot of power, especially when in the hands of trusted government officials.
Other Resources on Social Media Security:
New York's Chief Digital Officer, Rachel Haot, explains other aspects of their social media emergency protocol in this webinar: https://blog.hootsuite.com/the-social-city-webinar/
HootSuite's case study with NYC Digital takes an in depth look at their social media strategy as a whole: https://blog.hootsuite.com/nyc-case-study/
HootSuite's CEO Ryan Holmes provides tips on "How Not to Have Your Social Media Accounts Hacked": https://blog.hootsuite.com/ryanholmes-linkedin-social-media-security/
Ryan Holmes' "7 Ways to Hack-Proof Your Companies Social Media": https://blog.hootsuite.com/7-ways-hack-proof-social-media/
Ryan Holmes on "How HootSuite Protects Your Social Network Identity" for Bloomberg West: https://blog.hootsuite.com/how-hootsuite-protects-your-social-network/
A HootSuite University Lecture Series on "How to Protect Your Brand Against Social Media Hackers": https://blog.hootsuite.com/social-media-security-webinar/