Klout for Business: Leveraging Influence for Your Brand ~ #HootSuite University Lecture Series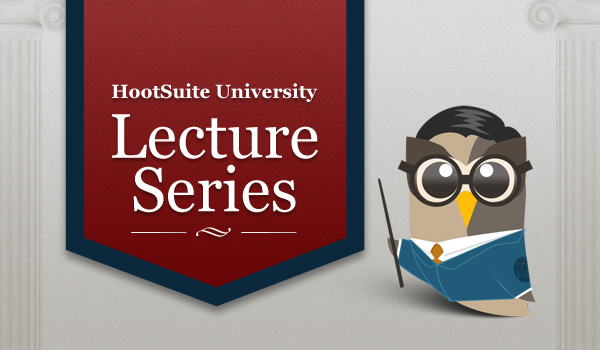 Your business has a network of powerful, engaging fans and followers, but are you leveraging their influence to enhance your brand? Klout is today's standard of influence on the social web, helping businesses determine the social impact of an individual, and providing context around their level of influence.
To help you take advantage of this powerful tool, HootSuite University is pleased to present Klout for Business: Leveraging Influence for Your Brand, the second installment of our two-part interview between Ben Watson, VP of Marketing here at HootSuite, and Joe Fernandez, CEO of Klout.
In this unique addition to our ongoing Lecture Series, learn what it takes to harness the power of Klout to grow your brand's online influence.

This feature presentation is one of many in HootSuite University's growing library of social media content, and is available to the public for one week only.
Interested in learning about Klout for your personal online presence? Check out part one of our interview with Joe, available to the public between March 22nd and April 3rd, 2012.
Want to be notified of upcoming lecture series presentations? Join our mailing list.